Spaniard Wall Street Executive Charged With Corruption In "London Whale" Case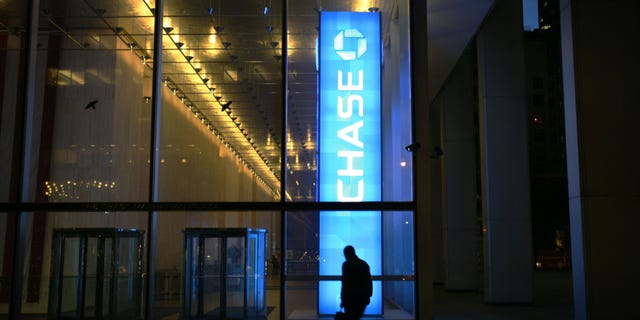 A Spaniard is one of two finance executives criminally charged in London in a corruption case that has stepped up scrutiny in Wall Street.
Javier Martin-Artajo, 49, a former JPMorgan Chase & Co executive, is accused of manipulating investment records to mask millions of dollars in losses in the so-called "London Whale" case. Julien Grout, 35, of France, also faces charges.
The case raises fresh questions about whether Wall Street learned its lessons from the 2008 financial crisis.
"This was not a 'tempest in a teapot,' but rather a perfect storm of individual misconduct and inadequate internal controls."
Martin-Artajo and Grout are accused of marking up the market value of an investment portfolio to hide the fact that it was plummeting in value. The portfolio eventually sank into an eye-popping $6 billion loss attributed to Bruno Iksil, a trader who became known as the "London Whale" for his location and the super-sized bets he made.
Preet Bharara, the Manhattan U.S. attorney, hinted that the misconduct was not just the work of a couple of rogue traders, but was systemic in a bank that failed to keep adequate watch over its traders. He said companies need to pay closer attention to the cultures they create.
"This was not a 'tempest in a teapot,' but rather a perfect storm of individual misconduct and inadequate internal controls," Bharara said at a news conference — a jab at JPMorgan CEO Jamie Dimon, who once dismissed the controversy around the trading loss with that flip phrase.
In a statement released by his lawyers before his arrest, Martin-Artajo said he was fully cooperating with authorities and expects to be cleared of wrongdoing.
The "London Whale" controversy has burdened the bank for months, but the new charges shift the narrative of the tale. Iksil, whose name has long been associated with the embarrassing loss, tried to raise questions about how his colleagues were recording the trades, according to prosecutors.
Prosecutors also portray bank employees as knowing exactly what they were doing, not workers simply overwhelmed by complicated systems — a defense banks have mounted for missteps in the financial crisis and its aftermath.
John Alan James, executive director of the Center for Global Governance, Reporting and Regulation at Pace University's Lubin School of Business in New York, called the case a milestone.
"They're shaking a big stick at the biggest bank in America," he said.
Lawyers for Grout and Martin-Artajo, both based in London when they worked at JPMorgan, did not return calls for comment.
Bharara said his office had contacted the two men's lawyers. "We are hopeful they will do the right thing and present themselves in the United States," he said.
Mitchell Epner, a former federal prosecutor who is a criminal defense attorney at Wilk Auslander in New York, said Martin-Artajo and Grout might try to mount a defense by placing the blame on their superiors.
"It would be a full and complete defense here that these people were transparent" to superiors who determined what the bank said publicly, Epner said.
Martin-Artajo supervised JPMorgan's trading strategy in London, and Grout, his subordinate, was in charge of recording the value of the investments each day. They were charged criminally with conspiracy to falsify books and records, commit wire fraud and falsify Securities and Exchange Commission filings. They also were charged separately in an SEC civil complaint.
The charges focus on an investment portfolio whose components were supposed to be marked at their market value each day as best as the bankers could approximate. The charges say that from March to May 2012, following Martin-Artajo's direction, Grout began using prices for the portfolio "deliberately chosen to minimize losses rather than represent fair value," the SEC said.
Iksil, uncomfortable with Martin-Artajo's instructions, asked Grout to keep a spreadsheet to track the difference between the manipulated prices and the actual prices, according to the Justice Department's charges.
At one point, after Iksil reported a higher loss than Martin-Artajo wanted, Martin-Artajo told Iksil in a phone call, "This only creates — it just creates more tension, you understand? It's not going to help me as much, right?" Finally, Martin-Artajo told Iksil, "I think that you're an honest guy, you know. It's just that, I did not want you to do it this way."
In April 2012, media reports publicized the large bets wagered by the portfolio, the SEC noted. The first London trading day after the reports surfaced, the portfolio fell in value by hundreds of millions of dollars, it said. Still, Martin-Artajo directed Grout to disclose to management only about $6 million in daily losses, a figure Grout put out but replaced later in the day with a loss of $395 million, the SEC said.
A JPMorgan spokesman declined to comment.
The "London Whale" accusations have been a heavy burden for JPMorgan, tarnishing its reputation as a stellar risk manager and the favorite of Washington lawmakers. It has been an embarrassment for a bank that's used to coming out ahead of its peers, forcing it to restate earnings and face bruising hearings in front of Congress.
Wednesday's charges are hardly the end: The Federal Reserve, U.S. banking regulators and the U.K. Financial Conduct Authority, among others, are also looking into the trading loss.
Sen. Carl Levin, D-Mich., who heads a Senate subcommittee that investigated the loss and found that key JPMorgan executives made inaccurate public statements about it, hinted Wednesday that ultimate responsibility may not end with the two London traders.
"It is important that this matter be thoroughly investigated and that all those who are determined to be responsible be held accountable," Levin said in a statement.
JPMorgan, the biggest U.S. bank by assets, has so far weathered the storm. Last year, even with the trading loss, the bank pulled in its biggest annual profit ever and its stock is up by a third from its pre-"London Whale" price.
The bank has also gotten rid of top executives and taken back bonuses of some who were responsible. It has acknowledged mistakes but has been adamant that it did not try to mislead investors.
Prosecutors also announced Wednesday that they had agreed not to prosecute Iksil. The deal requires him to cooperate fully with law enforcement.
Bharara, explaining Iksil's "rare" non-prosecution deal, said of the ex-trader: "I don't think you would call him blameless."
But, Bharara added, he "did sound the alarm more than once."
Based on reporting by The Associated Press.
Follow us on twitter.com/foxnewslatino
Like us at facebook.com/foxnewslatino