Spaniard confirmed dead after Nepal earthquake, officials say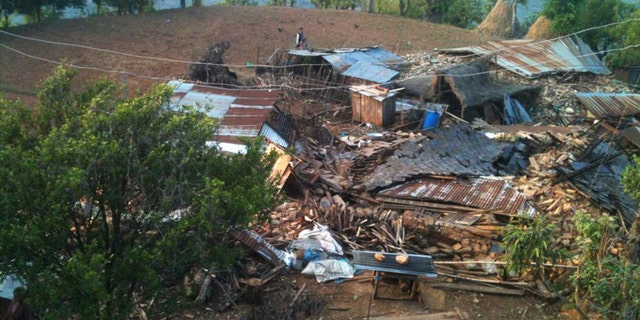 Madrid (AP) – The Spanish Foreign Ministry says one Spaniard has died in the earthquake that devastated Nepal late last month.
A ministry statement said Tuesday eight other Spaniards who were in Nepal at the time of the quake are still missing.
About 500 Spaniards were affected by the April 25 earthquake and 127 were evacuated by the government.
The ministry said work by Spanish rescue crews in the popular trekking area Langtang Valley, which was hit by the quake, was interrupted by a storm but would be resumed.
It said the family of the victim, who has not been identified, had been notified and the body would be flown to Spain shortly.