#Spanglish: Top 5 Hispanic Social Media Campaigns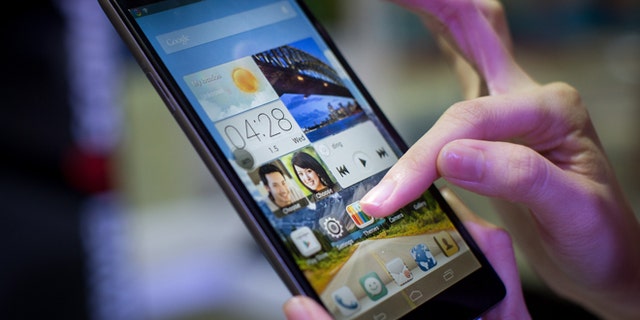 NEWYou can now listen to Fox News articles!
Some companies think of Latinos during Hispanic Heritage month or try to appeal to them in cringe-worthy Cinco de Mayo segments that tend to bomb with the growing, and ever-important audience.
Here are a list of five companies that have launched somewhat ambitious social media campaigns to try and tap into the Latino market.
1. AT&T "Between Two Worlds"
AT&T's #BetweenTwoWorlds is the Hispanic movement in their expansive social media campaign #TheMobileMovement, which launched earlier this year. The company began the Hispanic operation in July 2014 as an opportunity to connect and engage bicultural Latinos, particularly digital-savvy millennials.
#BetweenTwoWorlds focuses on the lives of young acculturated Hispanics between their teens and mid-30s, who easily identify with both mainstream U.S. culture and their Latino background. Accompanying the #TheMobileMovement is a Tumblr page similarly featuring Spanglish posts. The two hashtags can also be found on Twitter, Facebook, and Instagram.
2. Dunkin Donuts "Dunkin' Latino"
As of June 2014, Dunkin' Donuts launched its Latino Twitter page, looking to cater to the company's Spanish speakers. Last year, Dunkin' Donuts also claimed to be the first national coffee retailer to make its website, mobile, and Facebook platforms available in Spanish and English.
With the social media campaign launch, there was a brief sweepstakes. Fans could follow @DunkinLatino and use the hashtag #MiDunkinEsTuDunkin to enter a chance to win a $100 Dunkin' Donuts gift card for themselves and a friend. The brand is now supporting their digital Hispanic movement with hashtags such as #MiDunkin and #DunkinLatino.
3. Denny's "Denny's Latino"
One of America's largest franchise full-service restaurant chains, Denny's officially launched its Spanish-language Facebook page in March 2014. Combined with its YouTube page, Denny's Latino offers connection to highly-engaged Hispanics.
The Facebook page offers exclusive deals and promotions to specifically benefit Denny's Latino large customer base. According to Latin Post, more than 20 percent of Denny's guests are Latino.
4. McDonald's "Me Encanta"
Back in 2011, McDonald's introduced its Spanish-language Twitter campaign. @MeEncanta is a Spanglish-based account used to interact with fans about promotional deals through music, sports and education.
McDonald's Latino movement is currently engaging its online audience with its hashtag #MiMomento. The hashtag, however, has not seemed to catch on yet with many of the posts coming from unrelated tweets.
5. Honda "Un Buen Fit"
In an unconventional turn of events, Honda is reaching out to Latino millennials by honing into their satirical humor and mocking how brands traditionally approached the hard-to-define demographic. Launching the #UnBuenFit campaign in 2015, Honda pokes fun at advertisers who single out young Hispanics with ready-to-fiesta attitudes.
Hyper-stylized and humorous, the Spanish and English language campaign rolls out on all fronts with ads featuring up-and-coming Hispanic comedian Felipe Esparza. The online advertisements and future promotions, focusing on 18 to 34-year-old Latinos, can be followed on the Spanish-language Twitter, @HondaLatino.