Spain Threatens to Have Military Control Airspace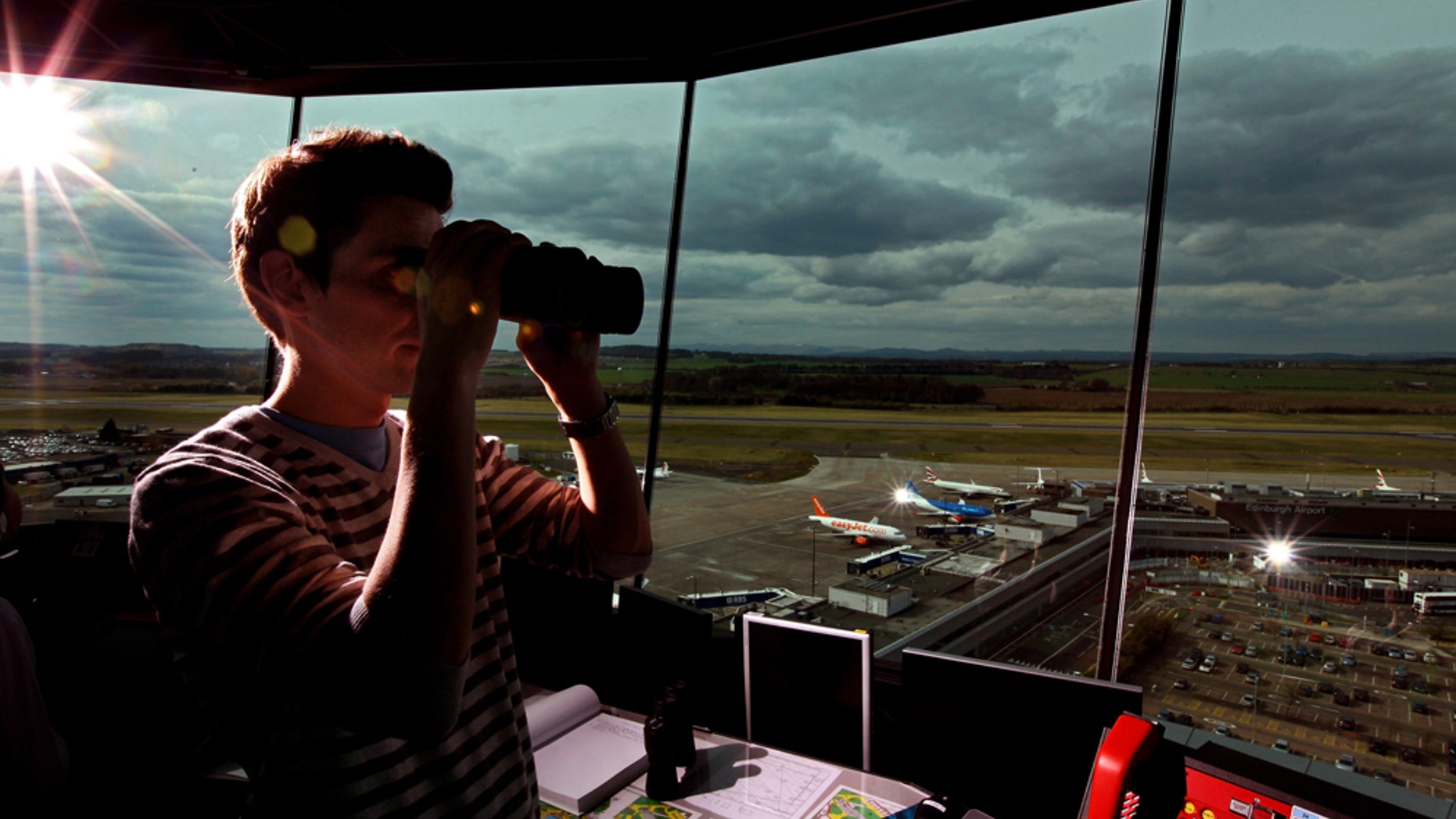 The government of Spain called on air traffic controllers, who are staging a sickout, to resume work immediately or it will allow the military to take over control of the airspace.
The sickout on Friday, on the eve of a long national holiday weekend, caused travel chaos throughout the nation, forcing Spanish authorities to close eight airports, including the major European hub in Madrid and airspace above it.
The controllers left their posts amid a lengthy dispute over working conditions and just hours after the administration of Prime Minister Jose Luis Rodrigo Zapatero approved an austerity measure to partially privatize airports, and to hand over management of Madrid and Barcelona airports to the private sector.
Spain's air traffic authority, known as Aena, estimated that 200,000 people were affected by disrupted flights, and angry passengers complained they were left with no information on when they might be able to head to their destinations.
By 9 p.m., five hours after the sickout began, Spanish flagship carrier Iberia said it had canceled all of its flights out of Madrid until 11 a.m. Saturday.
"It's a disgrace, how can a group of people be so selfish as to wreck the plans of so many people?" said dentist Marcela Vega, 35, stuck at Madrid airport unable to travel to Chile with her husband, 5-year-old son and baby boy.
Aena issued an advisory telling all passengers planning to take flights to stay away from airports because "air traffic has been interrupted." There was no immediate word when the sickout might end.
Spanish media reported that a few international flights were landing at the Madrid airport, but that some passengers waited for hours in planes ready for takeoff before the planes returned to gates so the passengers could disembark.
Aena said Spanish government authorities were in contact with Europe's air traffic agency, Eurocontrol and the United State's FAA about how best to deal with international flights arriving from across the Atlantic. The controllers could face disciplinary action or criminal charges, said Aena chief Juan Ignacio Lema, who called the situation "intolerable" and asked controllers to return to work.
"We're asking the controllers to stop blackmailing the Spanish people," Lema said.
Thousands were camped out in Madrid's airport Friday night, not knowing whether their flights would leave or not.
"It's unbelievable, total chaos, nobody knows what to do," said computer technician Roberto Sanchez, 28, planning on spending the long weekend in Italy.
Spain's air traffic controllers have been involved for over a year in bitter negotiations with state-owned Aena over wages, working conditions and privileges.
The dispute intensified in February when the government restricted overtime and thus cut average pay of controllers from euro350,000 ($463,610) a year to around euro200,000 ($264,920).
The sickout also closed four airports in the Canary islands, a favorite winter destination in Europe, and airports in prime tourism locations of Ibiza, Palma de Mallorca and Menorca.
Spanish Development Minister Jose Blanco convened an emergency meeting and his ministry issued a terse statement, saying "controllers have begun to communicate their incapacity to continue offering their services, abandoning their places of work."
Blanco later told reporters that authorities were forced to close airspace around Madrid for safety reasons, and that the government was putting into place an emergency action plan. But he gave no details on when airports would reopen and flights might resume.
"We won't permit this blackmail that they are using to turn citizens into hostages," Blanco said.
The controllers' union has been complaining for weeks that members have already worked their maximum hours for all of 2010, and that the country's 2,000 controllers are overworked and understaffed. Friday's sickout was not expected, but the union has warned it could mount a sickout over the Christmas holiday. They are prohibited by law from going on strike.
Aena said 90 percent of its controllers had left their workstations and that only 10 controllers remained on duty at Madrid's Barajas to handle emergencies.
Madrid's Barajas airport had 1,300 flights scheduled for Friday, but it wasn't clear how many had taken off and landed before the sickout.
For all of Spain, more than 5,000 flights were scheduled for the nation and about 3,000 had taken off or landed before the sickout began in the late afternoon.
Monday and Wednesday are national holidays in Spain, and many Spaniards use the period to take a five-day weekend.
Aena calculated that around 4 million people had booked flights for this period.
Based on reporting by The Associated Press.
Follow us on twitter.com/foxnewslatino
Like us at facebook.com/foxnewslatino