Spain 's Catalonia region heeds top court, halts independence vote plans but vows to press on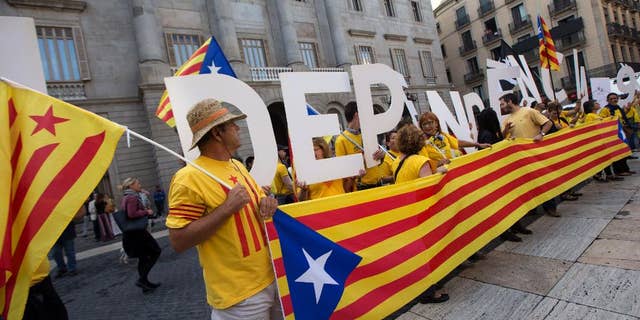 MADRID – The regional government of Catalonia says it will heed a decision by Spain's top court suspending its plans to hold an independence referendum but vows to continue efforts to hold a vote.
Regional government spokesman Frances Homs said Tuesday the Catalan government would present arguments in defense of the Nov. 9 referendum and seek to have the suspension lifted.
The Constitutional Court agreed Monday to study appeals challenging the legality of the referendum that were filed by the Spanish government. The decision automatically suspended the vote and campaigning until the court makes a ruling.
Pro-secession supporters have called for demonstrations outside town halls later Tuesday to protest the suspension.
Polls suggest most Catalans favor holding the vote, but are roughly evenly split on independence.