Spain passes decree curbing low-income housing evictions after protests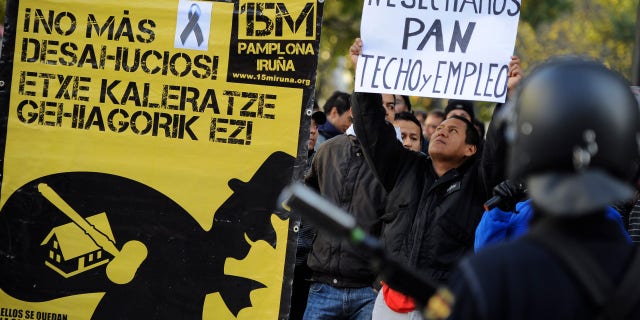 MADRID – Spain has passed a decree curbing evictions of lower income homeowners unable to pay their mortgage, a bid to ease a trend that has seen hundreds of thousands of people lose their homes because of the brutal economic crisis.
Thursday's decree stops evictions for two years of people who are unemployed or who earn less than euro1,200 ($1,527) a month after tax. It also suspends evictions of the elderly or disabled residents.
Spanish homeowners unable to make monthly payments may be evicted but remain liable to repay whatever value is left on the mortgage.
Judges have issued more than 371,000 eviction orders for people holding mortgages for residences and land since 2008, when the crisis began.
Attention on the issue intensified after two homeowners facing eviction committed suicide recently.