Spain: ETA should disband and clear unresolved crimes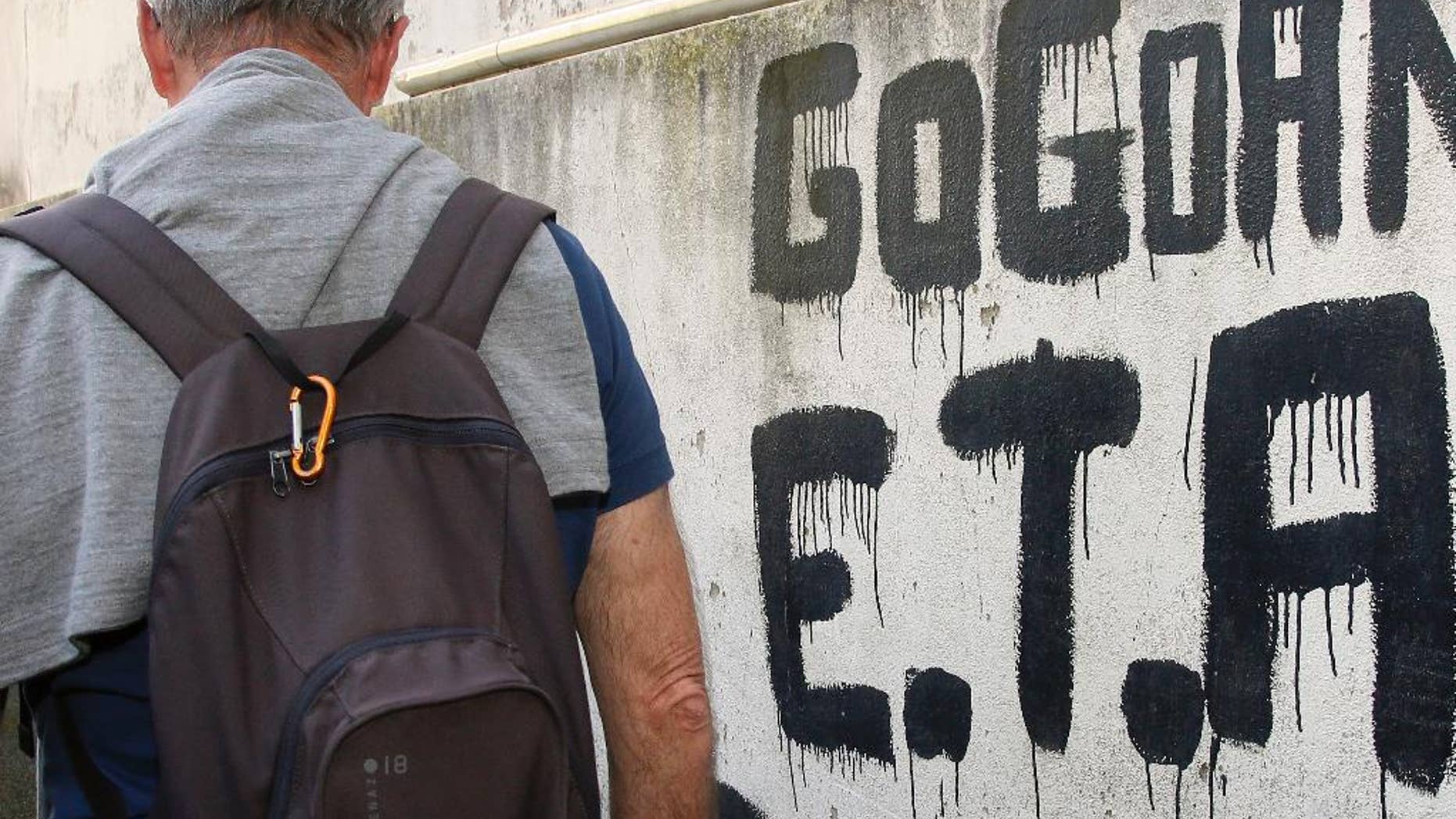 MADRID – Spain says it won't offer anything in return for the disarmament of the Basque separatist group ETA and urged the militants to disband and help police clear unsolved crimes.
In a letter Friday to the BBC, ETA declared itself a weapons-free organization after giving up its entire arsenal to civil society groups. It confirmed the mediators would complete the disarmament Saturday, as announced earlier.
Spain says the ETA doesn't need to be applauded for the move because the hard work of police and judges had already defeated the group, leading to a cease-fire in 2011.
The conservative government's Cabinet spokesman, Inigo Mendez de Vigo, said Friday that ETA members should help its victims' relatives by cooperating with hundreds of unresolved cases.
ETA killed 829 people over 43 years of armed struggle.