Spain court to release decision on doping scandal blood bags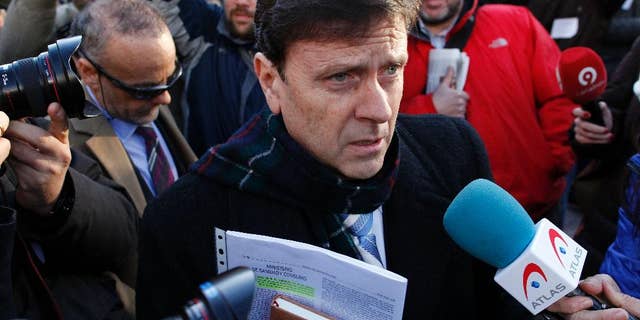 NEWYou can now listen to Fox News articles!
MADRID – A court is set to announce a decision on whether hundreds of blood bags that are key evidence in one of Spain's biggest doping scandals should be destroyed or handed over to authorities for investigation.
The decision Tuesday comes 10 years after Operation Puerto revealed a doping network involving some of the world's top cyclists when police seized coded blood bags from the Madrid clinic of sports doctor Eufemiano Fuentes.
More than 50 cyclists were originally linked to the case.
In a 2013 trial, a Madrid provincial court recommended the bags should be destroyed for privacy reasons. This was appealed by the prosecuting parties.
If the court decides to hand over the bags, it could stir up another scandal if identities of new athletes are revealed.