Spain court to quiz Catalan police officers in sedition case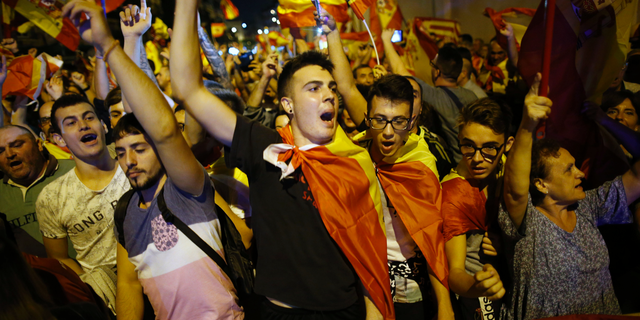 MADRID – Spain's National Court will question two senior officers of Catalonia's regional police force and the leaders of two pro-independence civic groups who have been placed under investigation for sedition.
The four will be questioned Friday morning about their roles in demonstrations Sept. 20-21 in Barcelona, when Spanish police arrested several Catalan government officials and raided offices in a crackdown on preparations for an Oct. 1 referendum on independence. Spanish authorities say the demonstrations hindered the police operation.
The four include regional police chief Josep Lluis Trapero and Jordi Sanchez, the head of the Catalan National Assembly that has been the main civic group behind the independence movement.
On Thursday, Spain's Constitutional Court ordered Catalonia's parliament to suspend a planned session next week during which separatist lawmakers plan to declare independence.