Spain Arrests 10 Who Allegedly Recruited Jihadi Militants To Fight Abroad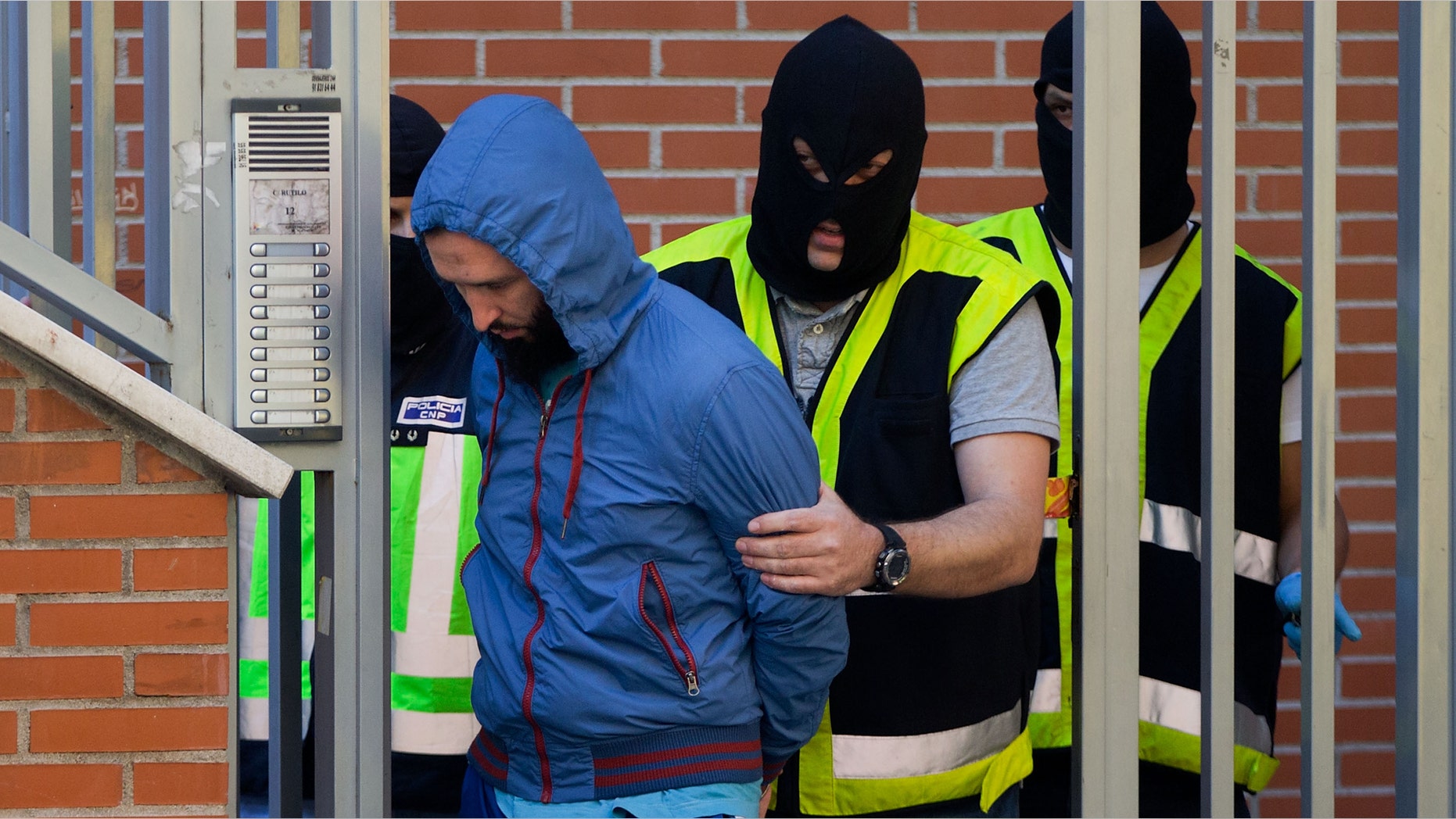 MADRID (AP) – Spanish police are holding 10 people including a former Guantanamo Bay detainee for allegedly recruiting jihadi militants to fight abroad, mainly in Iraq and Syria.
The National Court said Tuesday they would appear before a judge soon.
An Interior Ministry statement said eight of the suspects were Moroccans or men born in Morocco. An Argentine and a Bulgarian were also detained in Monday's raids.
The ministry identified one of those arrested, Moroccan Lahcen Ikassrien, as the suspected leader of the cell which had sent nine militants to fight for the Islamic State of Iraq and the Levant, or ISIL.
Ikassrien had been arrested in Afghanistan in 2001 and held at Guantanamo Bay. He was extradited to Spain in 2005, but was acquitted for lack of evidence a year later.
Follow us on twitter.com/foxnewslatino
Like us at facebook.com/foxnewslatino