South Sudan rebel leader: Must inform S. Africa on movements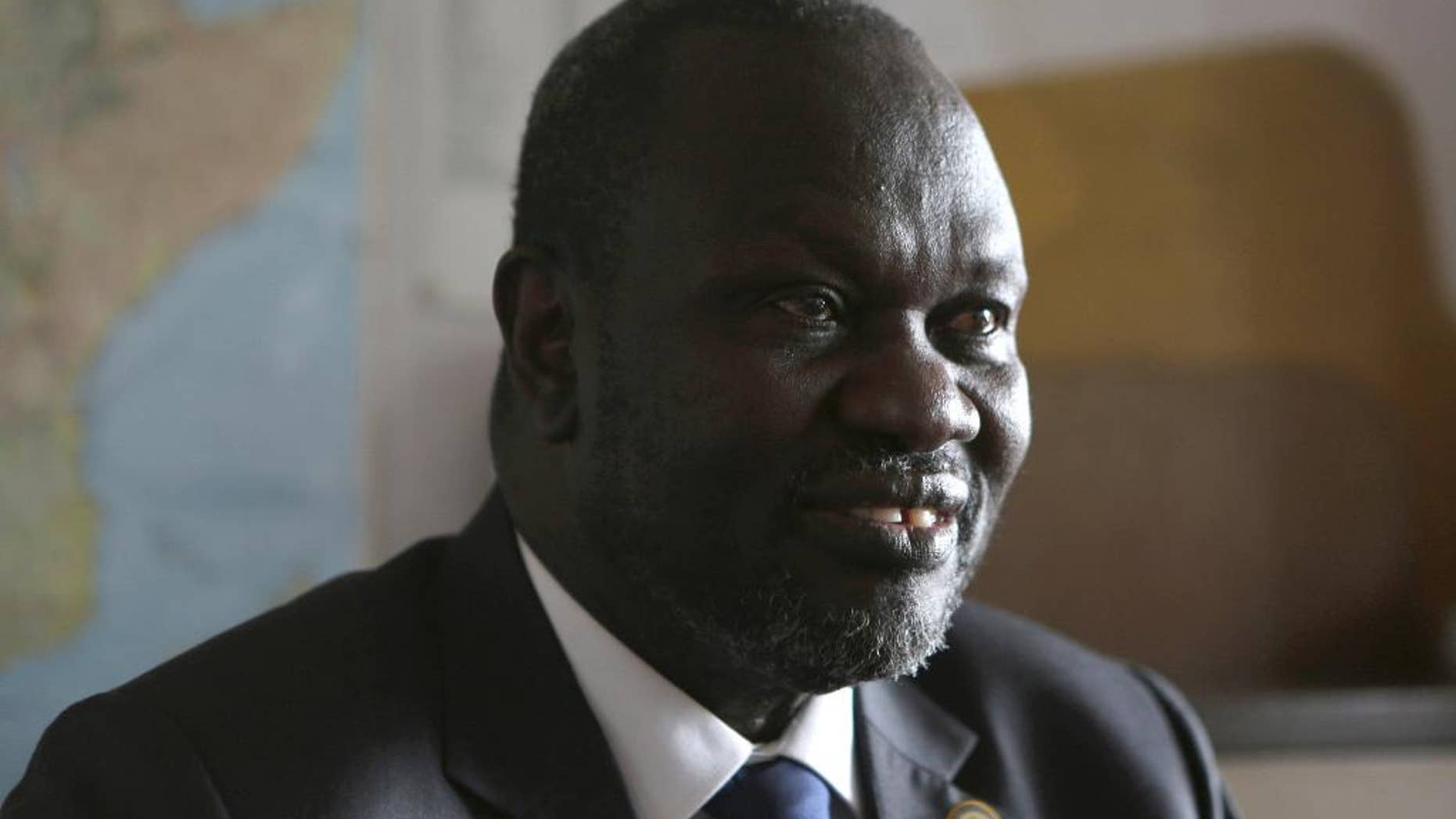 NAIROBI, Kenya – South Sudan rebel leader Riek Machar says he cannot leave his home in South Africa without first informing South African authorities.
Machar told The Associated Press in a phone interview that he can move freely, but "I am to inform them I want to go somewhere and they take me there."
He says this is for his protection. When asked if he is under house arrest, he referred the question to South African authorities, saying: "I am their guest, so you ask them."
South Africa's foreign affairs ministry has said it was "taking care" of Machar and expressed concern about reports claiming house arrest.
Machar resumed his vice president role under his rival, President Salva Kiir, this year but fled the country in July after fighting erupted in the capital.