South Sudan rebel chief urges armed resistance to government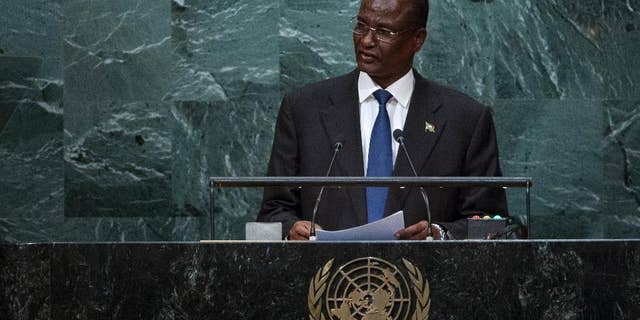 NEWYou can now listen to Fox News articles!
KAMPALA, Uganda – South Sudan's opposition leader Riek Machar and officials loyal to him are calling for an armed resistance to the government.
Machar, and top officials of the opposition SPLM-IO party, issued a statement Saturday saying their forces would reorganize to "wage a popular armed resistance against the authoritarian and racist regime of President Salva Kiir."
The statement, obtained by The Associated Press, was issued after a meeting of Machar and his top officials in Khartoum, Sudan. It is the first political statement by Machar since he fled the country in August, and adds to South Sudan's spiraling troubles.
James Gadet, a spokesman for Machar, told the AP "we have been driven back from the bush." He spoke by phone from Nairobi, Kenya.