South Sudan opposition leader says his house is surrounded by security forces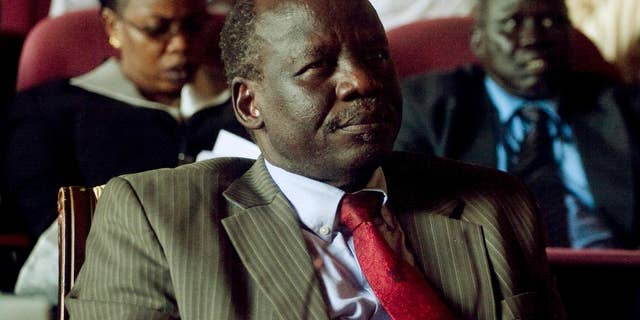 JUBA, South Sudan – An opposition leader in South Sudan says his house in the capital was surrounded overnight by the country's security forces.
Lam Akol told The Associated Press Friday that security operatives closed the two roads leading to his house in Juba, although they had not forced their way into his property.
Information Minister Michael Makuei Lueth denied Akol was under house arrest, saying the politician remains a free citizen.
Lam's allegations are raising fears of insecurity in Juba, where in late 2013 a violent split within the armed forces sparked a nationwide rebellion that continues.
Akol, who heads the Sudan People's Liberation Movement-Democratic Change party, is a frequent critic of the government and one of President Salva Kiir's major political rivals.