South Korea to remove its propaganda loudspeakers amid diplomatic breakthrough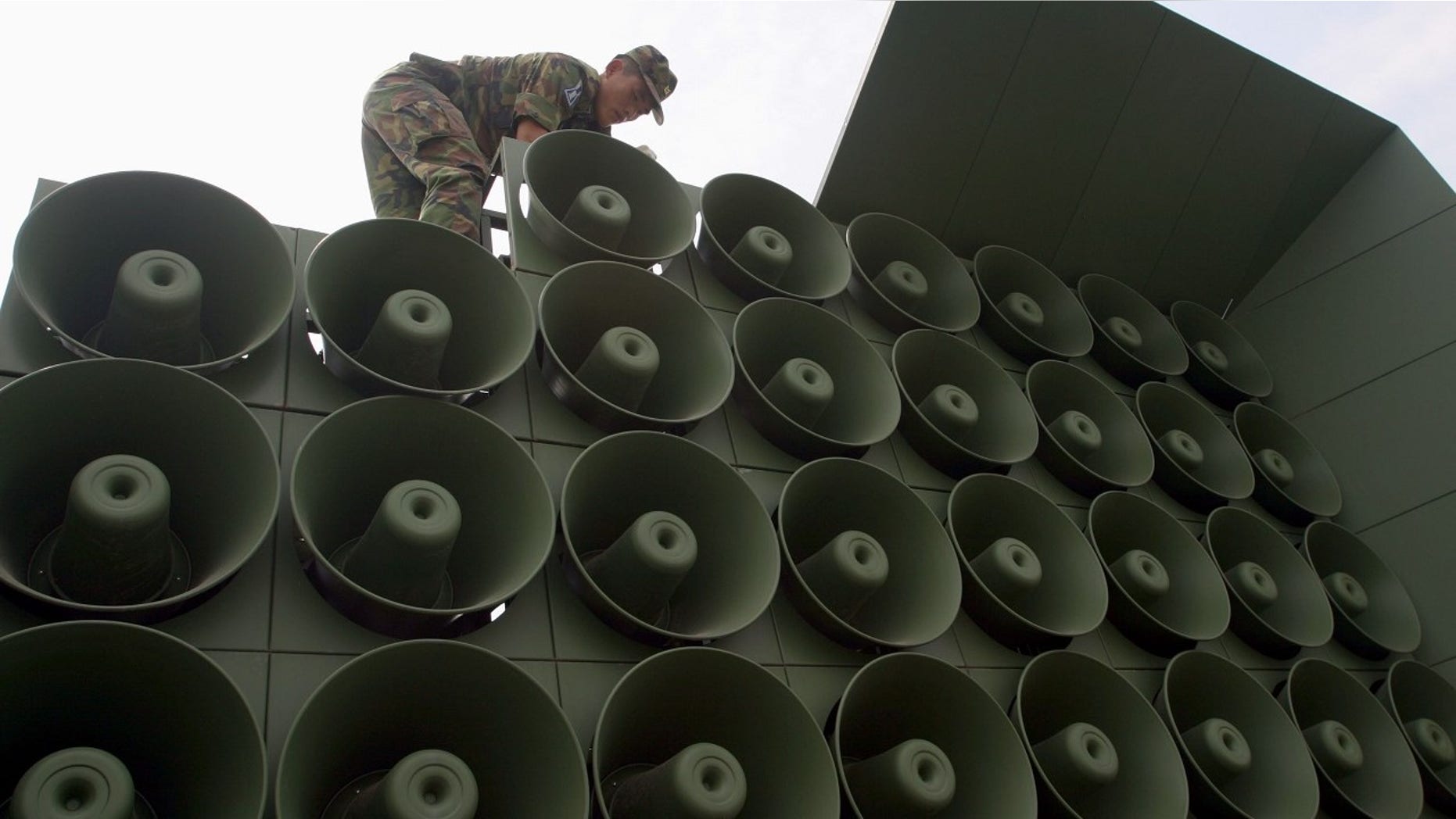 South Korea will remove its propaganda-broadcasting loudspeakers from the border with North Korea amid diplomatic breakthrough between the two countries.
Seoul's Defense Ministry said Monday that it will remove its frontline loudspeakers on Tuesday and expects Pyongyang to follow the suit.
The loudspeakers blasted anti-communist propaganda and K-pop songs since early 2016 after North Korea conducted its fourth nuclear test.
The move came after a historic meeting between North Korean leader Kim Jong Un and South Korean President Moon Jae-in last week. It was the first time a member of the Kim dynasty was known to set foot on South Korean soil since the end of the Korean War in 1953.
The two leaders shook hands and agreed to work together to achieve a nuclear-free Korean Peninsula and end the hostilities.
"I feel like I'm firing a flare at the starting line in the moment of (the two Koreas) writing a new history in North-South relations, peace and prosperity," Kim said during the meeting.
Moon replied that there were high expectations that they create an agreement that will be a "big gift to the entire Korean nation and every peace loving person in the world."
North and South Korea already turned off its loudspeakers last week amid the summit, but the latest announcement will make that permanent.
The Associated Press contributed to this report.