South Korea to provide $270 million in loans to firms shut out of factory park in North Korea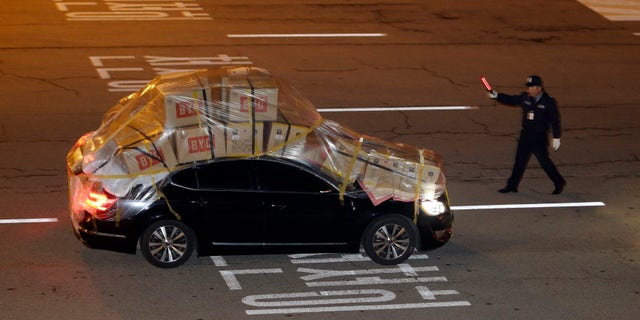 SEOUL, South Korea – South Korea will provide $270 million in emergency loans to help companies affected by the shutdown of a jointly-run factory park in North Korea.
Thursday's announcement comes as seven South Koreans remain in the border town of Kaesong for negotiations over unpaid wages to North Korean workers. It's not clear when those talks will end.
South Korea withdrew the rest of its workers from Kaesong earlier this week after Pyongyang rebuffed a demand for talks over the last remaining symbol of inter-Korean cooperation.
Pyongyang pulled out its 53,000 workers from Kaesong a month ago and banned South Korean personnel and supplies from entering the park.
The pullout came during a North Korean torrent of threats aimed at U.S.-South Korean military drills and U.N. sanctions over Pyongyang's February nuclear test.