South Korea president's office to block search of residence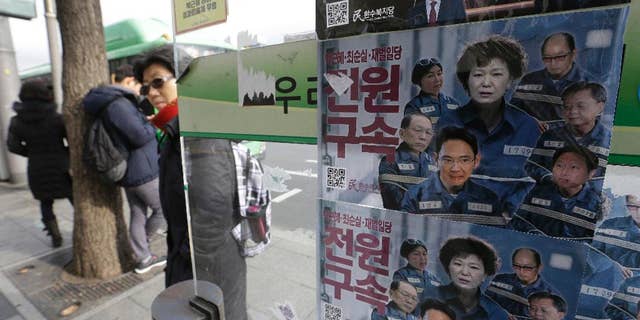 NEWYou can now listen to Fox News articles!
SEOUL, South Korea – South Korea's presidential office says it won't allow prosecutors to search the president's residence as part of an investigation of the massive corruption scandal that toppled President Park Geun-hye from power.
Prosecutors are pushing to question Park and search Blue House for information around the scandal that led to her impeachment in December. The Constitutional Court is holding a trial to decide whether to formally unseat her.
Park has said she's willing to be questioned. But her office opposes any search and says a law blocks most searches in areas with state secrets.
The office of special prosecutors on Thursday said it still wants to search the Blue House but didn't elaborate.