South Africa's main opposition wants to dissolve parliament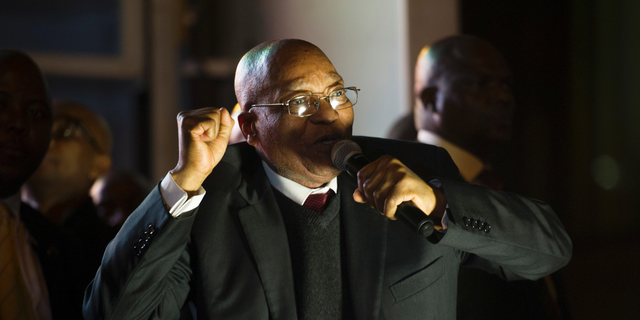 JOHANNESBURG – South Africa's main opposition party says it will propose that parliament be dissolved and early elections be called after the country's president survived yet another no-confidence vote.
The statement Wednesday by the Democratic Alliance comes a day after President Jacob Zuma celebrated the failure of the latest of several attempts to unseat him.
It was the first no-confidence vote to be held by secret ballot, and dozens of members of Zuma's ruling African National Congress party revolted and supported the motion.
Zuma has faced growing anger in South Africa over multiple allegations of corruption while the economy has slid into recession. His term is set to continue until elections in 2019.