South African president anticipates re-election, denies wrongdoing in spending scandal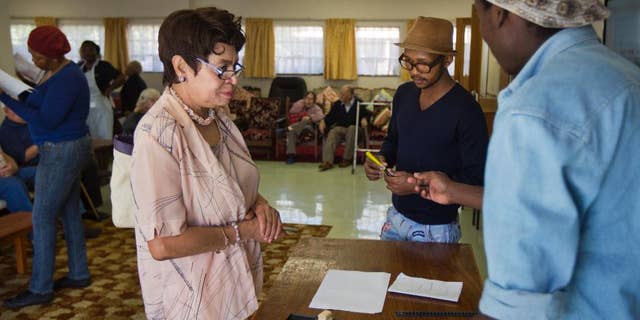 PRETORIA, South Africa – South African President Jacob Zuma says he anticipates an election victory this week for the ruling African National Congress, and that his government, if re-elected, will speed the provision of basic services following protests in many poor communities that complain they are sidelined.
Zuma also said Monday that he had been unfairly labeled as corrupt because of a scandal surrounding more than $20 million in state spending on his private home. The state ombudsman said Zuma inappropriately benefited and should pay back some money, but the South African Press Association quoted Zuma as saying there was no finding of misconduct.
Nearly 2,000 military personnel will assist police in ensuring security during the elections Wednesday. Officials are helping some South Africans, including the sick and the elderly, to vote early.