South Africa's strict coronavirus lockdown credited with saving lives, but economy is suffering
The GDP of South Africa dropped 51% in second quarter, as tourism has seen major slump
South Africa's coronavirus lockdown measures, some of the strictest in the world, have earned praise from groups including the World Health Organization [WHO] for saving lives – but at the same time, recent data could prove some analysts' claims that its economy has been largely "destroyed."
The country's statistician-general announced this week the gross domestic product [GDP] has slumped 51% in the second quarter of this year. Investment specialist Andrew Lapping quoted South Africa's National Treasury as predicting up to 7 million could lose their jobs, out of a formal workforce of just over 10 million.
So many have lost their jobs that Johannesburg's normally clogged highways now see mostly free-flowing traffic, even during rush hour.
A salesman for one of the largest car auction showrooms, now full to the brim with vehicles for sale, told Fox News they have stopped taking luxury vehicles from desperate owners "because few have got the money to buy these cars, even cheaply."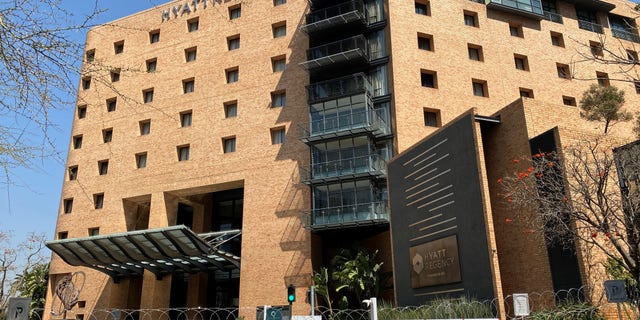 Government officials say thanks to the continuing lockdown, COVID-19 infections are past their peak. In the 24 hours leading up to Thursday night, the latest figures available showed just 97 people have died, and 2,007 new cases have emerged. The recovery rate stands at 88.9%.
But, despite the restrictions, the number of reported cases stood at 644,438.
"One has to wonder whether the stringency of the lockdown was worth the effort, significant sections of economic activity have been permanently damaged," Dr. Azar Jammine, the director and chief economist with Econometrix, told Fox News.
Jammine added: "It is doubtful whether the country can restore growth even to levels prevailing prior to the COVID-19 crisis within the next few years."
He concluded that the economy was "already in dire straits" even before the virus hit South Africa's shores because of corruption and poor government.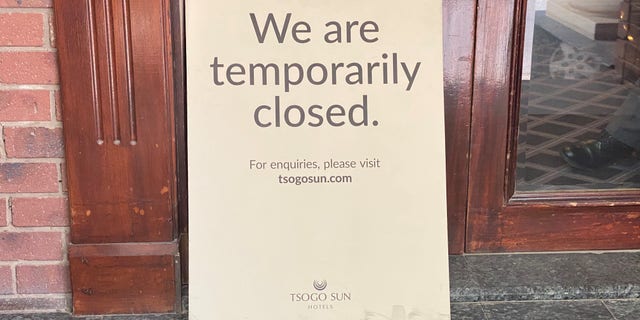 Still, economists have welcomed some government action.
"Stimulus measures, Central Bank interest rate reductions and [a] supplementary budget have been well-timed and positive in alleviating the impact on sectors and individuals worst impacted by the pandemic", Leila Fourie, the group CEO of South Africa's stock exchange, the JSE, told Fox News.
South Africa, fearing hospitals would be overrun with COVID-19 cases, introduced a total stay-at-home Level 5 lockdown for 21 days in March. The only people allowed outside were essential workers and people buying essential supplies.
Alcohol and the sale of cigarettes were banned. People smoking the major brands were threatened with arrest if they couldn't produce a receipt dated in March.
Day 169 of the lockdown. Hospital beds never became full.
Three weeks ago, cigarette and alcohol sales became legal again.
South Africa is now on Level 2, but the government still has advised people to stay home. Many restaurants and bars have decided it's not profitable to reopen, because currently only 50 people are allowed inside – including staff. And such businesses must close at around 9 p.m. because everyone has to be inside their homes for a national curfew between 10 p.m. and 4 a.m.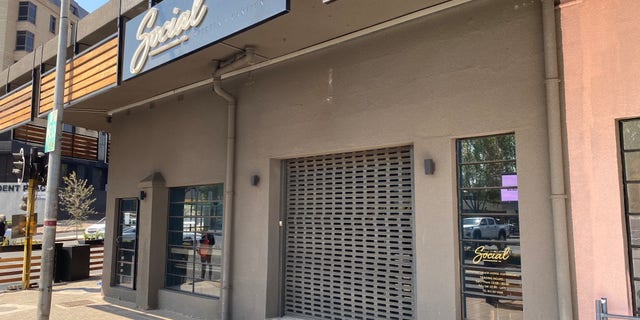 International flights carrying tourists and business travelers to and from South Africa, except for repatriation flights, are still not allowed. The country's flag-carrier airline, South African Airways--already struggling before COVID-19--has gone under.
"Tourism can be South Africa's economic lifeline, but only if international borders are opened up soon," said Tshifhiwa Tshivhengwa, the CEO of the Tourism Business Council of South Africa [TBCSA].
PANDEMIC TAKES ITS TOLL ON YOUNG ADULTS' MENTAL HEALTH, POLL FINDS
Tshivhengwa quoted Price Waterhouse Cooper as claiming tourism was the No. 1 industry in the country, employing some 1.5 million people directly and indirectly. The TBCSA has introduced a "Travel Safe-Eat Safe" set of protocols. However, the hotels that are open have seen only a few domestic guests.
But now, Tshivhengwa has signaled concern that airlines will take South Africa off their schedules if the government doesn't open the skies soon. Fox News has learned that one major British airline is planning to cut its flights to the country by more than half when restrictions are lifted.
At last, the government might soon yield to pressure. This week, South African President Cyril Ramaphosa promised to address the nation in the next few days. It's widely believed that he's going to announce the arrival of Level 1, and with it, the dropping of most restrictions.
CLICK HERE TO GET THE FOX NEWS APP
For millions, it's arguably too late. The lockdown contributed to one airline worker losing his job of 27 years. Now, the bankrupt organization doesn't even have the funds to pay him his severance.
He has, thanks to the lockdown, one thing left: his health.