Some UK Conservative lawmakers say embattled May must go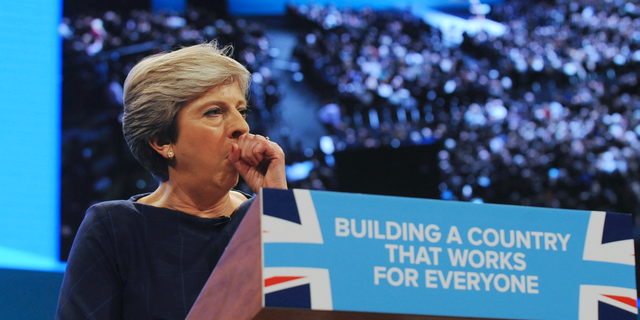 LONDON – A senior Conservative lawmaker in Britain says he has a list of 30 colleagues who want Prime Minister Theresa May to resign after a poor election result and a disastrous conference speech.
Grant Shapps said Friday that "a growing number of people feel it's time to make a change."
The number of rebels falls short of the 48 lawmakers needed to trigger a formal leadership challenge, but increases the pressure on the embattled May.
The Conservatives were reduced to a minority government in June's election. A speech by May on Wednesday designed to reinvigorate the party descended into disaster as she was interrupted by a prankster and almost silenced by a sore throat, before letters fell off the slogan behind her.
Cabinet ministers have declared support for May.