Somalia extremist group urges attacks on US and other Western shopping malls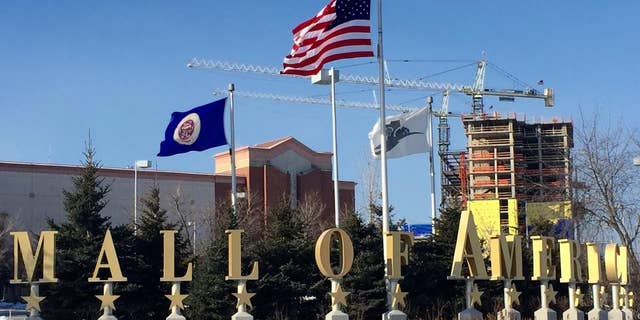 JOHANNESBURG – A video purported to be by Somalia's al-Qaida-linked rebels urges Muslims to attack shopping malls in the U.S., Canada, Britain and other Western countries.
In the video, released late Saturday, Somalia's extremist group al-Shabab again says its September 2013 attack on the Westgate Mall in Nairobi, Kenya, was in reprisal for Kenyan military involvement in Somalia. Sixty-seven people died in the mall attack. The video, using footage from major news organizations, shows the assault on the mall.
The masked narrator of the 76-minute video warns of more attacks in Kenya and calls on other Muslims to attack shopping malls, specifically mentioning the Mall of America in Minnesota, the West Edmonton Mall in Canada, and the Westfield Mall in Stratford, England.
The authenticity of the video could not be immediately verified by The Associated Press.