Somali Pirate Leader Gets Life in Prison for Yacht Hijacking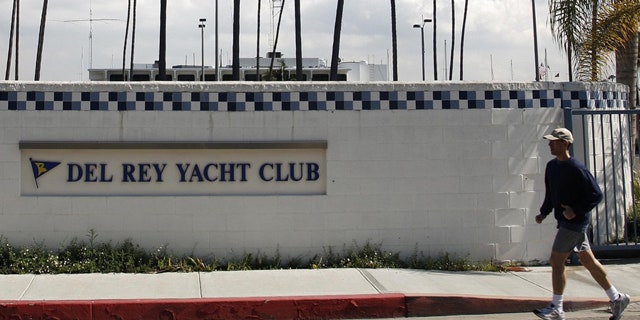 NEWYou can now listen to Fox News articles!
NORFOLK, Virginia – A U.S. judge ordered a Somali pirate leader on Tuesday to spend life in prison for his role in the hijacking of a yacht off the coast of Africa that left all four Americans on board dead.
The owners of the Quest, Jean and Scott Adam of Marina del Rey, California, along with friends Bob Riggle and Phyllis Macay of Seattle, were shot to death in February several days after being taken hostage several hundred miles south of Oman.
They were the first Americans to be killed in a wave of piracy that has plagued the Gulf of Aden and the Indian Ocean in recent years.
Mohamud Salad Ali is the fifth of 11 men who have pleaded guilty to piracy in the case to be sentenced.
He received a second life sentence that he'll serve concurrently with the other one because he also pleaded guilty to hostage taking resulting in death. That charge carried the possibility of the death penalty, but prosecutors agreed to the lesser sentence as part of a plea deal.
Ali has detailed for investigators how piracy operations in Somalia work and has agreed to help prosecutors as they pursue charges against other men.
None of those who have pleaded guilty in the case so far are believed to have been the triggermen. Three other men are charged with murder and other death penalty-eligible counts.
Ali -- a former policeman who recruited men for the expedition -- was on board a U.S. Navy warship at the time the killings happened.
The Navy had offered to let the pirates take the 58-foot sailboat in exchange for the hostages, but the men refused because they wouldn't get the kind of money they wanted. Hostages are typically ransomed for millions of dollars.
"Mohamud Salad Ali led the pirate attack, and his refusal to release the four Americans -- even with the opportunity to proceed to Somalia with the Quest -- reveals the callous regard that Somali pirates have for their hostages and the threat they pose to any U.S. vessel on the high seas," U.S. Attorney Neil MacBride said in a written statement.
During sentencing in federal court, Ali said through an interpreter that it was not his intention for anyone to get hurt.
"I'm very sorry being part of this horrible incident," Ali said.