Soccer player kills referee who booted him from match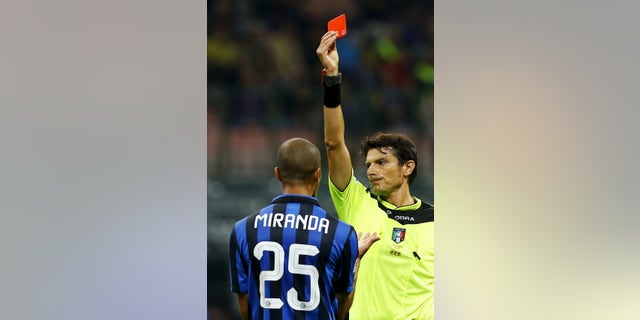 NEWYou can now listen to Fox News articles!
Investigators are on the hunt for an Argentinian soccer player accused of shooting and killing a referee after being booted from the match with a red card violation, The Guardian reported Tuesday.
The unnamed player reportedly pulled out the gun from his bag and shot 48-year-old César Flores three times in the head, neck and chest. Another player, Walter Zárate, was also injured, The Guardian added, citing local Córdoba media.
The shooting reportedly took place during an amateur game that the Argentina's Football Federation did not sanction. The gunman fled the scene after firing the shots.
"It all happened during the football match. We don't know [exactly what took place], but it appears the player was angry, fetched a gun and killed him," police told the Efe news agency.
The incident follows a series of violent outbreaks in Argentinian soccer. Last month, a referee ordered five players off the field during a match between River Plate and Boca Juniors. Nine others were also booked during the game.
In June, a player punched a referee unconscious after being shown a yellow card during a match between Ferro and Tiro Federal, The Guardian reports.