Soccer fans, evangelical church members in violent clash over ownership of stadium plaza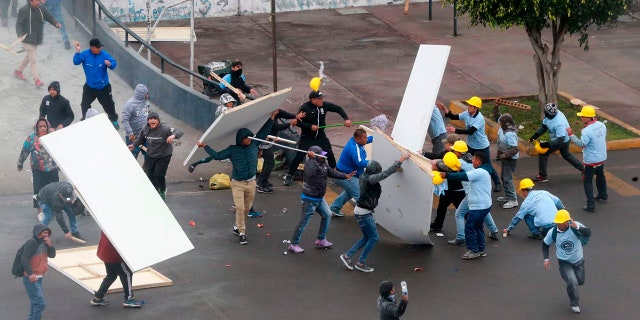 Members of a Peruvian evangelical church and fans of a soccer club clashed Monday during a dispute over who owns a plaza in front of the main entry to a stadium.
Hundreds of The Upper Room church members, clad in yellow construction helmets, started to paint walls featuring images of players from the Alianza Lima club – one of Peru's legendary teams.
Fans of the soccer club arrived and began clashing with the church members. Police in Lima were forced to use tear gas to break up the confrontation.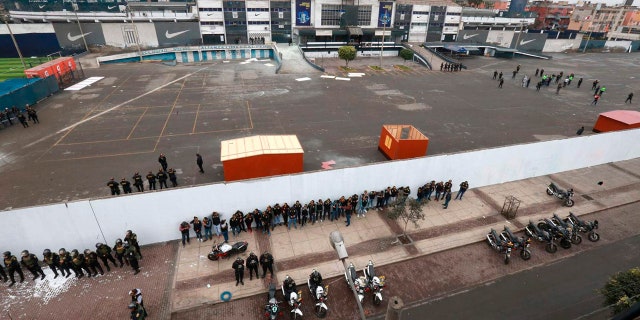 Two fans were detained and one church member was injured in the brawl, Police Chief Gaston Rodriguez said.
Alianza Lima said in a news release that it had owned the plaza for 40 years, but the church claimed it has been the registered owner of the property since 2016.
The Upper Room is seeking to hold services in the plaza. The area now is used for concerts and for fans to gather for the soccer matches.
The Associated Press contributed to this report.