Snowstorm in Moscow delays dozens of flights, brings traffic to standstill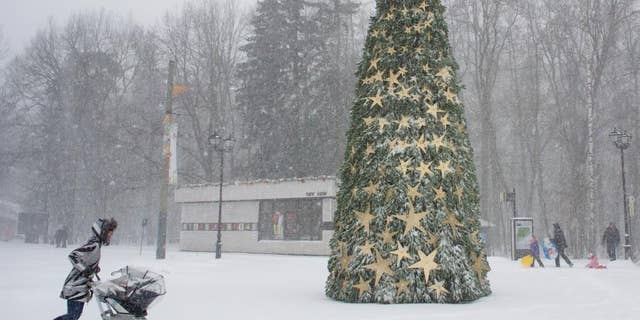 MOSCOW – A massive snowstorm in Moscow has caused delays to dozens of flights and brought traffic to a standstill.
Although none of the three airports has been closed, several dozen flights were delayed on Thursday at two airports south and south-west of Moscow.
The snowstorm began early in the morning Thursday and the Russian Meteorological Office said it expects up to 4 inches of snow to fall in Moscow in a single day.
The Yandex traffic monitoring service said the congestion in Moscow reached the record-high 10 points in the early afternoon, which normally happens only occasionally every year during rush hour.
Unlike in Western European capitals, snowstorms in Moscow hardly ever disrupt public transport or shut down air traffic.