Snakes on a Plane? Well, Almost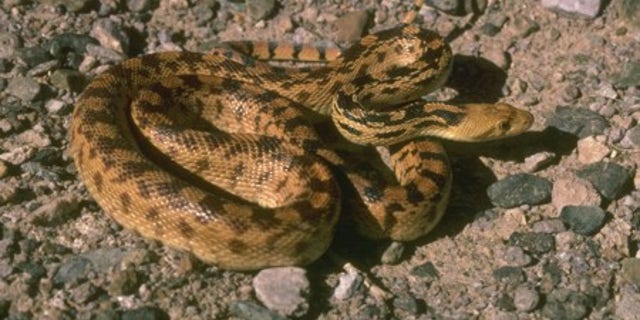 A man tried to do a real-life re-enactment of "Snakes on a Plane" when he tried to sneak the slimy reptiles aboard a flight from Miami to Brazil.
Transportation Security Administration spokesman Jonathon Allen says the man was stopped after passing through a body scanner at Miami International Airport last Thursday. Security officials spotted nylon bags filled with seven snakes and three tortoises stuffed inside the man's pants.
The South Florida Sun Sentinel reports the animals were taken by the U.S. Department of Fish and Wildlife. The unidentified passenger was arrested.
According to the newspaper, it's not the first time people have tried to turn a plane into a mini safari. Four year ago, a man tried to smuggle a monkey under his shirt and, a year before that, a woman tried to sneak 75 snakes inside her bra.
Maybe she should have just tried silicone.
Based on reporting by The Associated Press.
Follow us on twitter.com/foxnewslatino
Like us at facebook.com/foxnewslatino