Snake lover 'no doubt' killed by pet python named Tiny, coroner says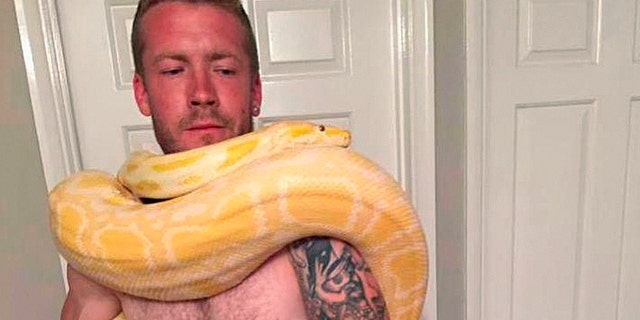 NEWYou can now listen to Fox News articles!
A snake lover who was found dead in his Britain home late August was "no doubt" killed by his pet python named "Tiny," who the owner called "his baby," the coroner's office said on Wednesday.
Daniel Brandon, 31, was found dead next to his female African rock python, who was slithering out of her pen, on Aug. 25 in his Hampshire home. The coroner's office said the pet owner died from asphyxiation.
"She was coiling around him, at which point I have no idea. There was a point at which either she takes hold of him unexpectedly or trips him up or some other mechanism," coroner Andrew Bradley said, according to the BBC.
Bradley added that Brandon died "as a result of contact with Tiny." The 8-foot python then recoiled and hid after her owner's death "because of the shock of him falling or because of his reaction." Snakes usually kill their prey by wrapping their body around the animal.
Tiny was one of the 10 snakes that Bradley owned, according to the BBC. Barbara Brandon, Daniel's mother, told the BBC her son owned Tiny since the reptile was small enough to fit on the palm of his hand. He also reportedly called the snake his "baby."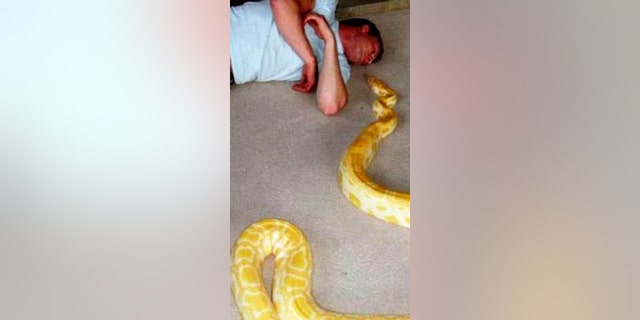 She added that though Tiny never threatened her, there were occasions when the snake would "strike out" when she walked into the room. She also said she knew how much strength the python had.
"I cry every day and night and relive that evening all the time," the grieving mother said after the coroner's report. "All the family wanted was answers to our questions, and I have no idea yet whether we have that or will."
A friend who set up a fundraising page on Just Giving to raise money for the World Wide Fund and the Royal Society in Brandon's memory wrote: "Dan was obsessed with snakes, spiders, birds and all wildlife."
The friend said about the animal enthusiast: "We have struggled when looking for photos for his funeral to find any when he isn't holding a spider, snake, small bird, toad, slow worm, hedgehog, feeding a fox, stroking cattle, befriending a cat or dog so these charities seemed the perfect choice."