Small Dutch Passenger Ferry Capsizes After Crash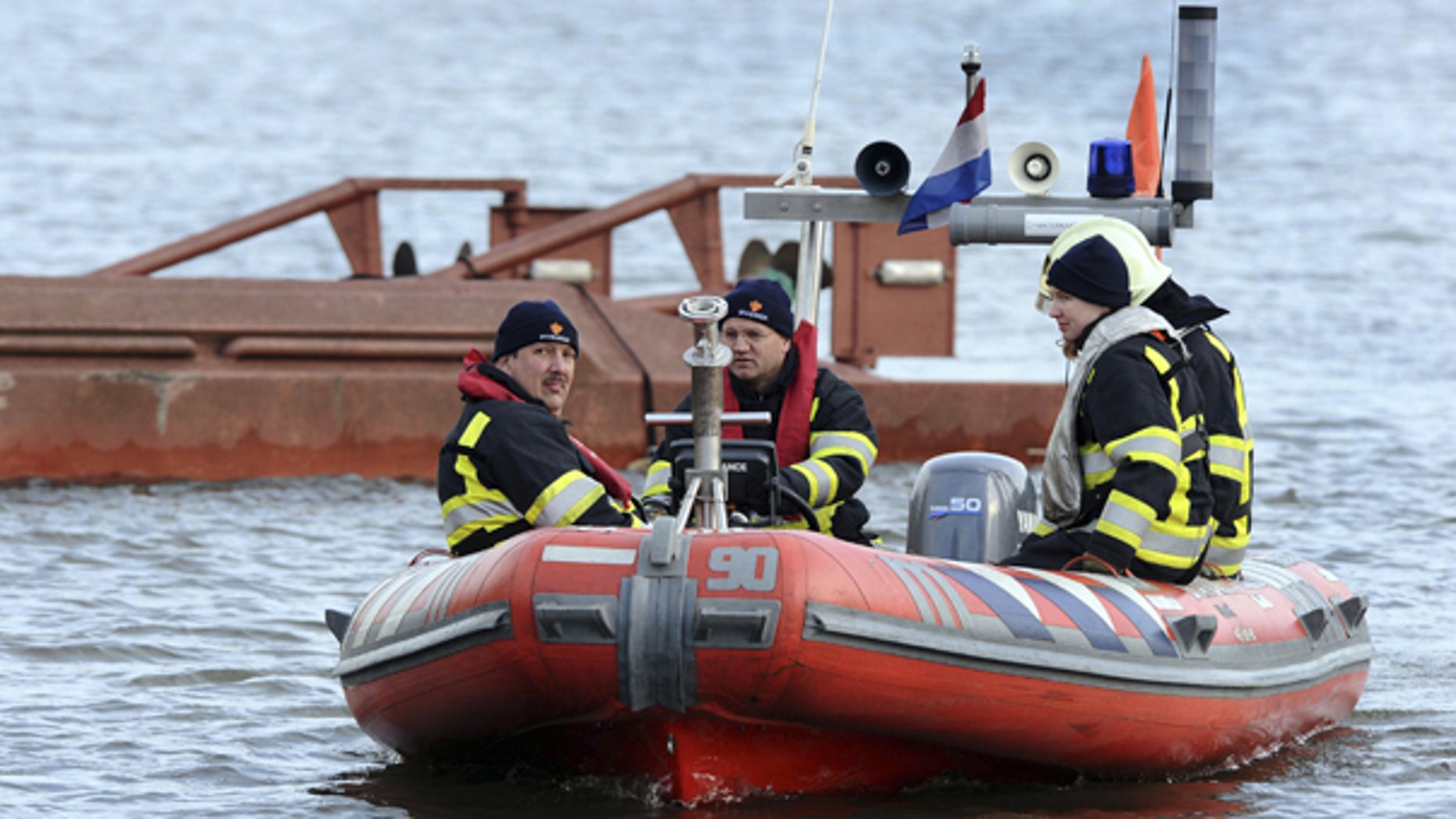 AMSTERDAM -- A German freight ship struck a small Dutch passenger ferry in a canal near Amsterdam Friday, capsizing the smaller vessel and knocking the skipper into the water. He is missing and feared dead, Dutch police say.
"There's one person missing, possibly more," spokesman Frans Zuiderhoek said on Dutch television. "At this moment we don't know how many people were on board the ferry."
He said neither the skipper nor any other victim has been found, several hours after the collision occurred at 7 a.m. local time. Divers were searching the water for the skipper's body. No other people have been reported missing.
The ferry is used to shuttle pedestrians and often their bicycles across the Amsterdam-Rijnkanaal, a broad, heavily used internal waterway.
The incident took place near the town of Nieuwer Ter Aa, roughly 6 miles (10 kilometers) south of Amsterdam.
The boat is floating upside-down near the side of the canal, with its brown-red bottom facing upward and a life preserver drifting in the water nearby.
Traffic on the canal has been halted.
Zuiderhoek said maritime police have opened an investigation into the cause of the accident. They were interviewing the captain of the freighter, the "Duisburg Ruhrort."