Slovakia's far-right leader to run for president next year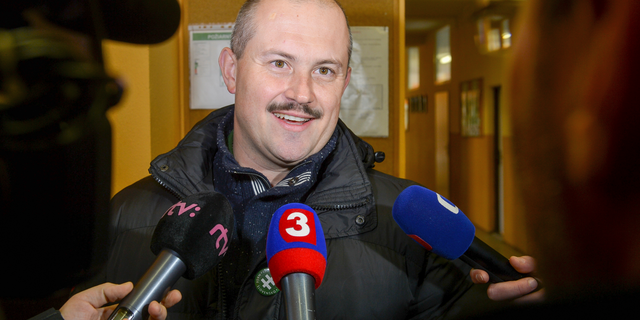 BRATISLAVA, Slovakia – The chairman of Slovakia's neo-Nazi parliamentary party says he will be running in next year's presidential election.
Marian Kotleba heads People's Party Our Slovakia, which openly admires Slovakia's time as a Nazi puppet state during World War II. Party members use Nazi salutes, consider NATO a terror group and want the country out of the alliance and the European Union.
Kotleba's party has 14 lawmakers in the 150-seat parliament.
Kotlaba says he has accepted his party's decision to nominate him as a candidate for the largely ceremonial post. The election is scheduled for the spring.
For now, there's no a clear front-runner for the post, after President Andrej Kiska announced earlier this month he won't be seeking a second term.