Sky News Arabia crew missing in Syria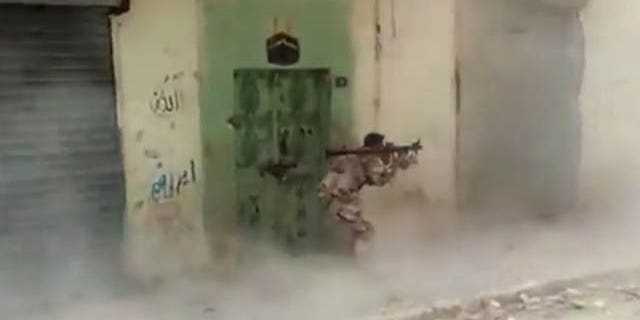 BEIRUT – A team of reporters from Sky News Arabia has gone missing in the contested city of Aleppo in northern Syria, the Abu Dhabi-based channel said Thursday.
Since Syria's uprising erupted in March 2011, the country has become the most dangerous in the world for journalists, according to press freedom advocate groups. Dozens of journalists have been kidnapped and more than 25 have been killed while reporting in Syria since the conflict began.
Sky News Arabia said it lost contact on Tuesday morning with reporter Ishak Moctar, a Mauritanian national, cameraman Samir Kassab, a Lebanese national, as well as their Syrian driver whose name is being withheld at his family's request.
Sky News Arabia chief Nart Bouran says the crew was on assignment primarily to focus on the humanitarian aspects of the conflict in Aleppo. The channel appealed for any information on the team's whereabouts and for help to ensure the journalists' safe return.
Syria's largest city and former commercial capital, Aleppo has been engulfed in fighting since rebels launched an offensive on the city in mid-2012. The battle has exacted a terrific toll, killing thousands, forcing thousands more from their homes and laying waste to a city once considered one of the country's most beautiful.
The fighting has been relentless since the initial rebel assault, and on Wednesday activists reported heavy clashes around Aleppo's central prison. Rebels have besieged the facility for nearly six months in an effort to free more than 4,000 detainees believed to be held inside.
More than 150 prisoners have died during the siege, either from the shelling or from lack of medicine, or they were killed outright by the guards, opposition groups say.
The Britain-based Syrian Observatory for Human Rights said rebel fighters from the Al Qaeda-linked Jabhat al-Nusra and another Islamist group known as Ahrar al-Sham tried to storm the prison late Wednesday and early Thursday.
The siege is emblematic of the bloody, cruel war of attrition into which Syria's conflict has descended, now in its third year. In the north, including Aleppo province, rebels have succeeded in seizing large swaths of the countryside, but they have been unable to take control of urban centers.
President Bashar Assad's troops, meanwhile, have been able to hold onto bases and other strongpoints around the area, from which they can bombard rebel-held communities -- but they can't take back territory.
The relentless carnage nationwide has left more than 100,000 dead and driven some 7 million others from their homes.