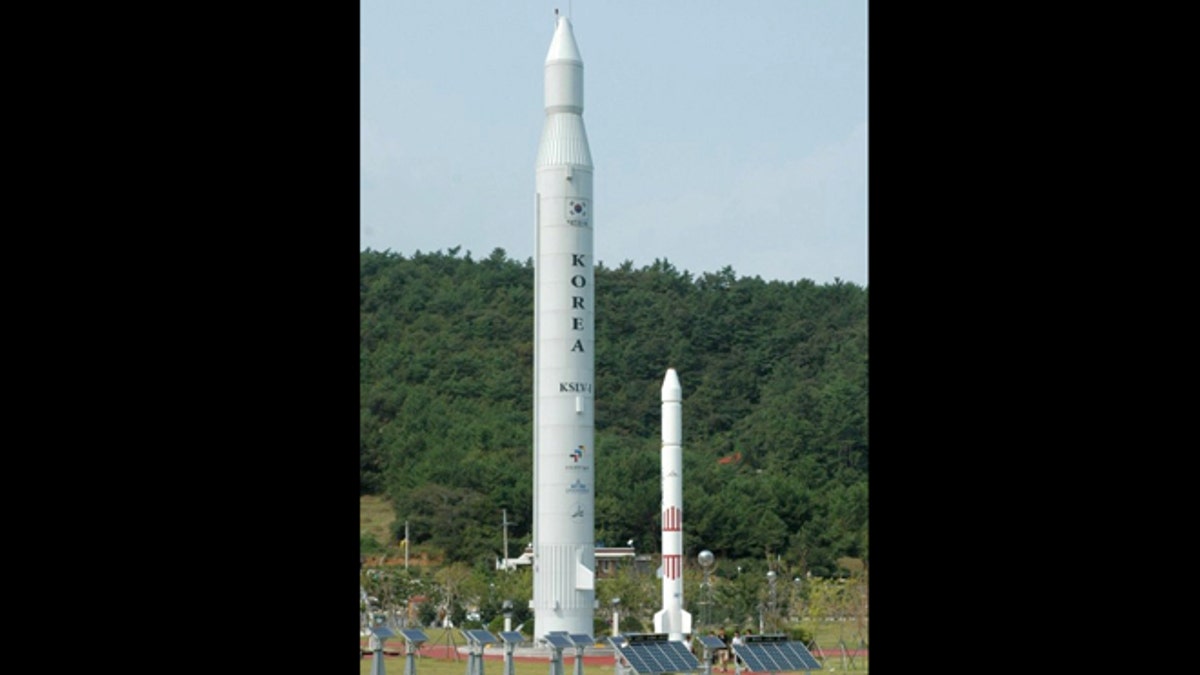 SEOUL, South Korea – South Korea said Tuesday it will launch a rocket next month carrying an observation satellite, its third attempt to put a satellite fired from its own territory into orbit.
The announcement by South Korea's Science Ministry came five months after North Korea drew international condemnation for its own rocket launch.
A ministry statement said the two-stage Naro rocket will blast off between Oct. 26 and Oct. 31 from a space center on the country's southern coast. The rocket's first stage was designed and built by Russia and the second stage by South Korea, ministry officials said.
If successful, it would be the first rocket South Korea has launched from its own territory — attempts in 2009 and 2010 failed. Since 1992, the South Korean government has launched eight domestically-made satellites from other countries aboard foreign-made rockets, according to a separate ministry release.
North Korea claims it launched a rocket into space in 2009, but the U.S. North American Aerospace Defense Command has said that no satellite reached orbit.
Seoul and Washington called North Korea's April rocket launch a cover for a banned test of long-range missile technology. Pyongyang says the rocket, which broke apart shortly after liftoff, was meant to put a satellite into orbit.
South Korean officials said they will inform international aviation and maritime organizations of the launch plans.