SKorea calls for urgency in NKorean disarmament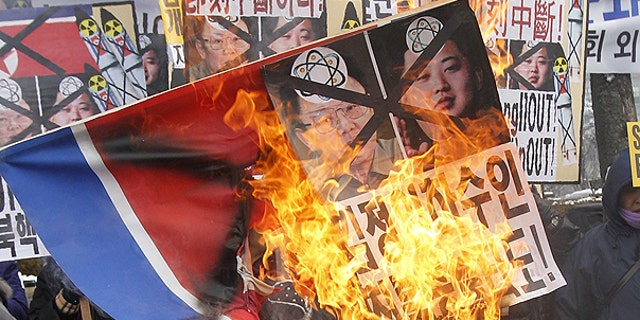 SEOUL, South Korea – South Korea's president is calling for urgency in dismantling North Korea's atomic weapons program, saying the country's nuclear disarmament must be achieved through diplomacy.
President Lee Myung-bak made the remarks Wednesday. He cited as a reason for urgency the North's push to build a powerful nation in 2012 during the 100th year after the birth of the country's founder, Kim Il Sung.
Lee says there must be "big progress" in the North's denuclearization next year, and says it must be done through the now-stalled six-party disarmament talks.
It was not clear if Lee's comments reflected a new flexibility on when to resume the talks. Seoul previously has been hesitant to restart them until Pyongyang shows a firm commitment to denuclearization.