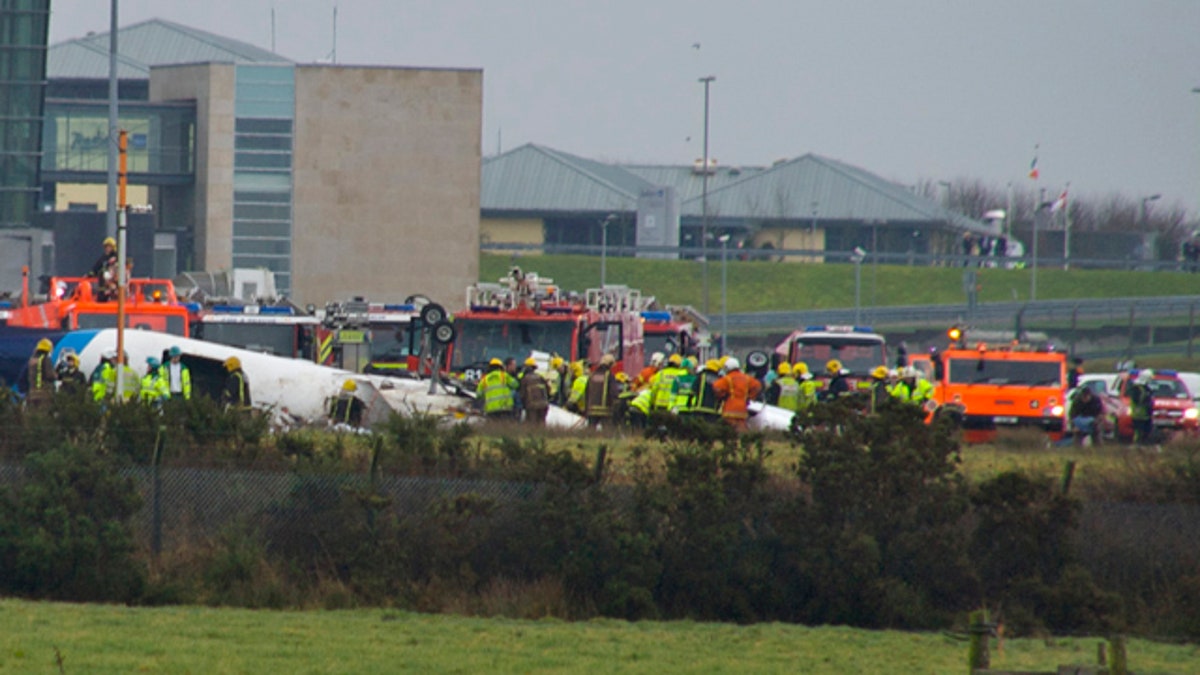 Six people have died and six are injured after a small commuter aircraft crashed at Cork Airport on its way from Belfast.
A statement released by the Irish Aviation Authority (IAA) said the Manx2 Avia Flight No. FLT400C with 10 passengers and two crew had crashed on its third attempt at landing.
A Cork County Council spokesman confirmed there were six fatalities and that the other six people on board had been injured.
Four of the wounded are seriously injured and two are in a comfortable condition.
Ireland's President Mary McAleese expressed her deep shock and sadness and said her thoughts and prayers were with the victims and their families.
The airport has been closed following the crash, which happened at around 10 a.m.
Click here for more from Sky News on the small plane crash in Ireland.