Shuttered South African universities seek end to protests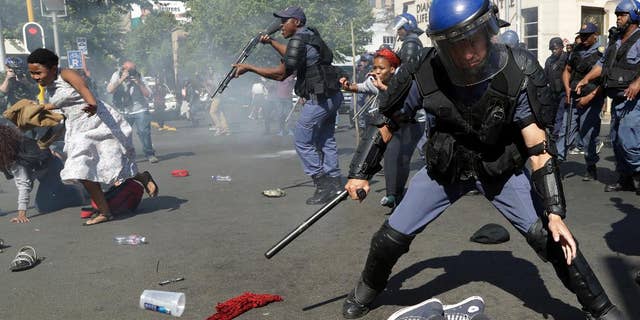 NEWYou can now listen to Fox News articles!
JOHANNESBURG – Some South African universities that have closed because of student protests for free education are warning that they might not be able to complete the academic year if unrest persists.
The University of Cape Town says it can't hold graduation ceremonies this year and that there could be "severe consequences" because of lost teaching days if classes do not resume next Monday.
In Johannesburg, the University of the Witwatersrand says it will survey students and staff this week to see if they want to start classes again on Monday.
South African police have clashed with students at several universities around the country in the past week.
The University of KwaZulu-Natal says classes continued at its campuses Monday despite reports of vandalism and intimidation by protesters.