Shot killed British soldier in Afghanistan: inquest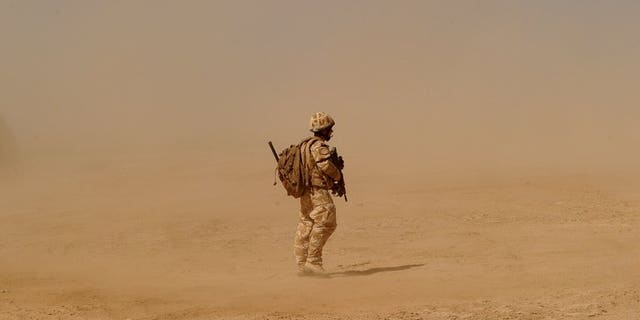 LONDON (AFP) – A British soldier killed by a rogue member of the Afghan army as he played in a Remembrance Day football match died instantly from a gunshot wound to the chest, an inquest heard Tuesday.
Captain Walter Barrie died when gunman Mohammad Ashraf fired around 10 shots at players competing in the match between British forces and members of the Afghan National Army (ANA) at a base in the restive Helmand province, Oxford Coroner's Court heard.
Ashraf, who was wearing a full ANA uniform, used an M16 rifle during the attack, which took place on November 11 last year.
The gunman then fired at a welfare tent for British troops, the inquest heard, before he was shot dead by Isaf (International Security Assistance Force) soldiers.
The inquest heard that no "specific intelligence" had been received before the incident.
Barrie, from Midlothian in Scotland, had been training a brigade of the ANA to take over security in an area of southern Afghanistan.
The 41-year-old had completed tours of Iraq, Bosnia, Kosovo, Northern Ireland and Afghanistan during his 25 years in the forces.
Forensic pathologist Nicholas Hunt said Barrie's wounds caused "extremely rapid loss of consciousness which led to death".
Commanding officer Andrew Lumley told the inquest that football was often used as a way to "improve relations" between local security forces and Isaf soldiers.