Shootout Leaves 5 Dead At Mexican Resort Popular With U.S. Tourists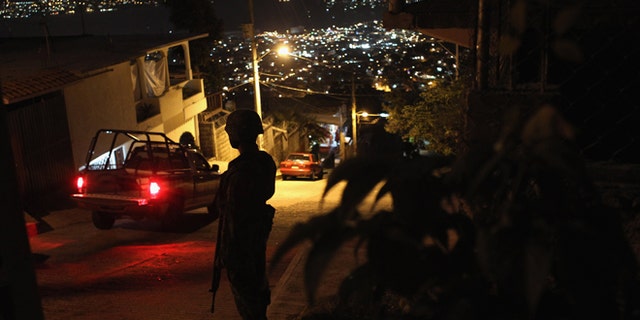 HERMOSILLO, Mexico (AP) – Five men were killed in a gun battle with Mexican security forces early Wednesday near a luxury hotel in the popular Gulf of California resort of Puerto Penasco, also known as Rocky Point, authorities said.
The resort across the border from Arizona is popular with U.S. tourists and the community hosts a large expatriate community. Shootouts are very rare at Mexican beach resorts, though they have occurred in Acapulco.
On its Twitter account, the U.S. Consulate in Nogales, Sonora, advised U.S. citizens in Puerto Penasco to shelter in place.
Carlos Navarro Sugich, attorney general of the border state of Sonora, said the shootout involved police and military personnel confronting gunmen. He did not identify the hotel or the gunmen.
Navarro Sugich said two of the men died in the original clash, and two more died when they crashed their vehicle trying to flee authorities during the confrontation. Another man later died of wounds.
No tourists were killed, authorities said.
"There was fear among the residents, because this is a very peaceful community, and hearing gunfire really upsets the tranquility of any community, especially one that is not accustomed to this kind of thing," Navarro Sugich told Milenio television later in the day.
He said the resort was calm and under control.
A resident reached by telephone said she heard helicopters flying over her home in the early morning hours.
Despite its reputation as a calm beach resort that has been spared the violence that has hit other parts of northern Mexico, there have been indications of trouble in Puerto Penasco in the past. In 2011, soldiers seized five metric tons of marijuana in and around the city, and the city's police chief was shot and wounded in 2010.
The wider region has been the scene of turf battles between the Sinaloa drug cartel and rival gangs in the past.
Follow us on twitter.com/foxnewslatino
Like us at facebook.com/foxnewslatino