Shootout in Mexico's Baja California Sur leaves 2 gunmen dead and cop wounded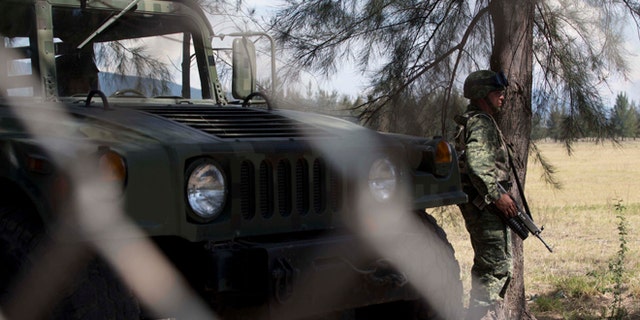 LA PAZ, Mexico (AP) – Mexican authorities say a clash between armed men and police killed two gunmen and wounded an officer in the state of Baja California Sur.
State Attorney General Adonai Carrion says the gunbattle took place late Thursday on the outskirts of the capital, La Paz.
During the fighting, suspects destroyed a police patrol vehicle with a grenade launcher. Two people were arrested, one of whom was wounded.
Carrion said Friday that one of the detained is a suspected leader of a group of hit men who is linked to at least 20 homicides in La Paz and the murder of a woman in Sinaloa state.
Authorities seized two grenade launchers, four grenades, six guns and ammunition.