Sheriff Joe Arpaio Sits Down with USC Students and Talks About Immigration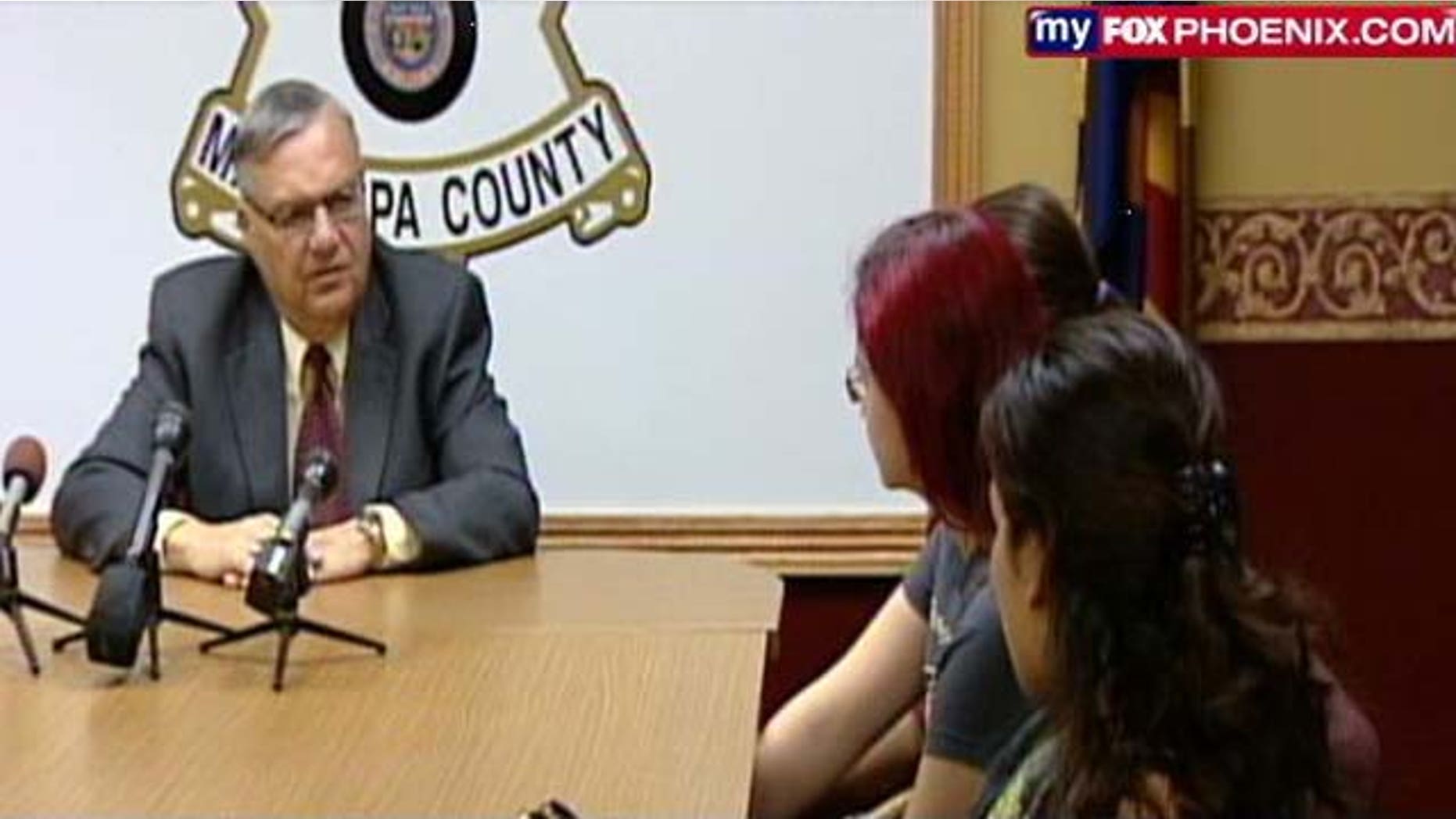 Sheriff Joe Arpaio's nickname is the world's toughest sheriff, and he's especially tough on the illegal immigration issue.
Wednesday, he sat down with college students from University of Southern California studying immigration. The students have spent the last few days visiting U.S. cities on the Mexican border.
Starting with a tour around his office, on the 19th floor of a downtown high-rise, college students heard from Sheriff Joe on the topic of immigration and his experiences as a lawman.
"I knew he was charismatic, cause I've seen some of his interviews, and he definitely proved that… also willing to speak about the issues," said USC student Molly Loewen.
They talked about everything from his Twitter account to more serious issues like illegal immigration.
Students argued with him over what to call people who cross the border illegally.
"You call them what, undocumented immigrants? Why don't you call them criminals?" asked Sheriff Joe. "The minute you cross that border you have violated the law."
The sheriff also talked about the raids on businesses hiring illegals, SB 1070, and how he enforces the law and runs his jails.
Sheriff Arpaio also invited the group to see Tent City. They had all read about the infamous tents, and wanted to see them for themselves. He showed off the pink underwear for the inmates.
"I kind of came in on his side, he spoke about the issues, he knew what he was talking about," says Loewen.
It looked like the Sheriff won over a couple of young supporters. When students asked for advice, the sheriff told them to speak out, set an example, do the right thing, and strive to be the President of the United States.
For more stories from Phoenix, Arizona visit myFOXphoenix.com.
Follow us on twitter.com/foxnewslatino
Like us at facebook.com/foxnewslatino