Sex trafficking in Guatemala involves primarily children, UNICEF report finds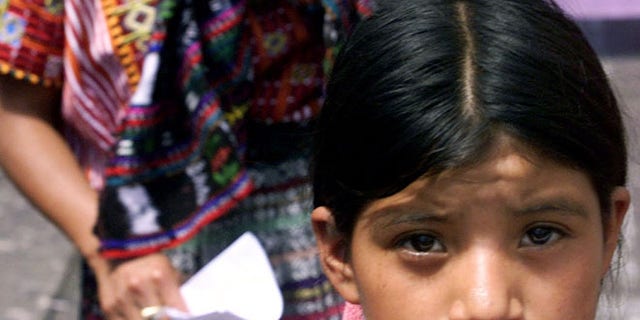 In Guatemala, the crime of human trafficking is increasingly turning into children trafficking — as many as 57 percent of victims being used in this criminal activity are under the age of 18.
According to a new UNICEF report, Guatemala's children are some of the region's most vulnerable due to the weak economy, the constant flow of migrants and the lack of education.
Also, due the fact that only two prosecutors work on sex trafficking cases in the country.
The study, co-published by the United Nations-backed International Commission Against Impunity in Guatemala, estimates sex trafficking brings in $1.6 billion each year to the Guatemala economy.
Several cases are cited in the report of children being rescued from traffickers after running away from violence at home. Many of the cases also cite examples where children were sold by mothers into the hands of traffickers.
"Often human trafficking starts from domestic and sexual violence by fathers and stepfathers. This is a very common scenario in Guatemala," UNICEF's Mariko Kagoshima told the Thomson Reuters Foundation.
"They go to car parks where there are trucks and sell their daughters for a very low price," Kagoshima said.
In 2009, Guatemala enacted an anti-trafficking law, with rules to be executed in 2014, with a guide developed to assist victims and help fight the online sex trade.
"Society collectively closes its eyes to children being exploited. We have to open our eyes to the problem," Kagoshima said.
According to the report, the most vulnerable group of girls is between 12 and 17 years of age.
A person who provides assistance to victims of human trafficking gave a chilling account to the UNICEF researchers:
"I can tell of the case of a Honduran girl: she did not know her mother; her grandmother gave her up to her godmother; the godmother would have her do the wash, beat her and humiliate her. At age 11 she refused to continue to be exploited through the washing, house cleaning and physical abuse that she was subject to. Because she rebelled, the godmother said: 'I will take you to a place where you will learn what abuse is'. She sold her to a woman. She spent five years in a locked house, since the age of 12."
Like us on Facebook
Follow us on Twitter & Instagram