Severe damage in Papua New Guinea hinders quake assessment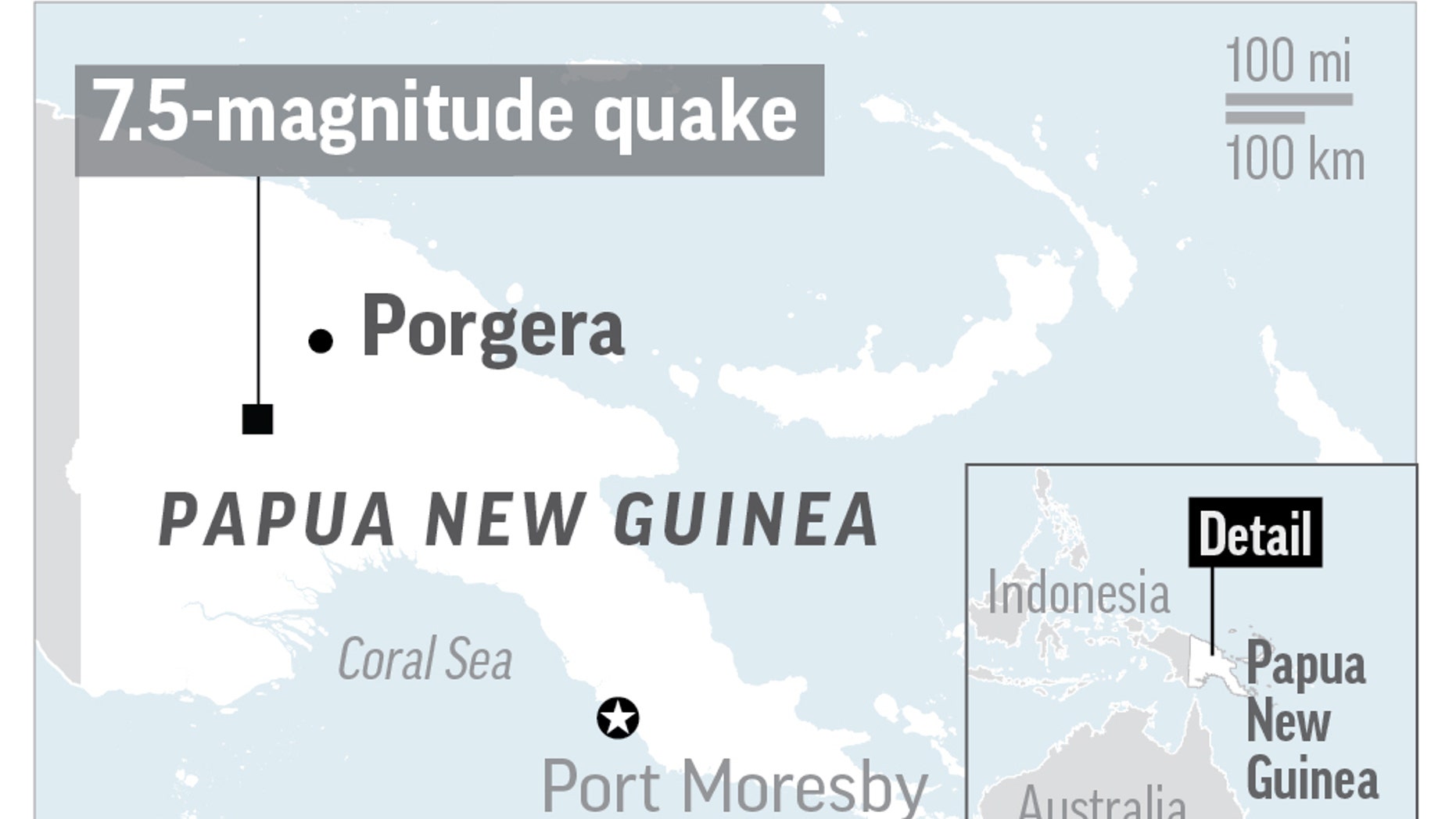 WELLINGTON, New Zealand – Severe damage to phone networks and roads from a powerful earthquake in a remote Papua New Guinea region is hindering government efforts to assess the destruction, although local officials fear dozens of people may have been injured or killed.
The government had not confirmed any deaths after the magnitude-7.5 quake struck the Pacific nation's central highlands region early Monday. Aftershocks were continuing to strike the region.
Hela Provincial Administrator William Bando told The Associated Press that phone networks were out, power lines were down and there were "massive, massive disruptions" across several provinces.
He says the quake was a disaster on a scale he hasn't experienced before. He says he's heard reports of multiple deaths but hasn't confirmed that information.