Seven killed after helicopter slams into TV tower near Istanbul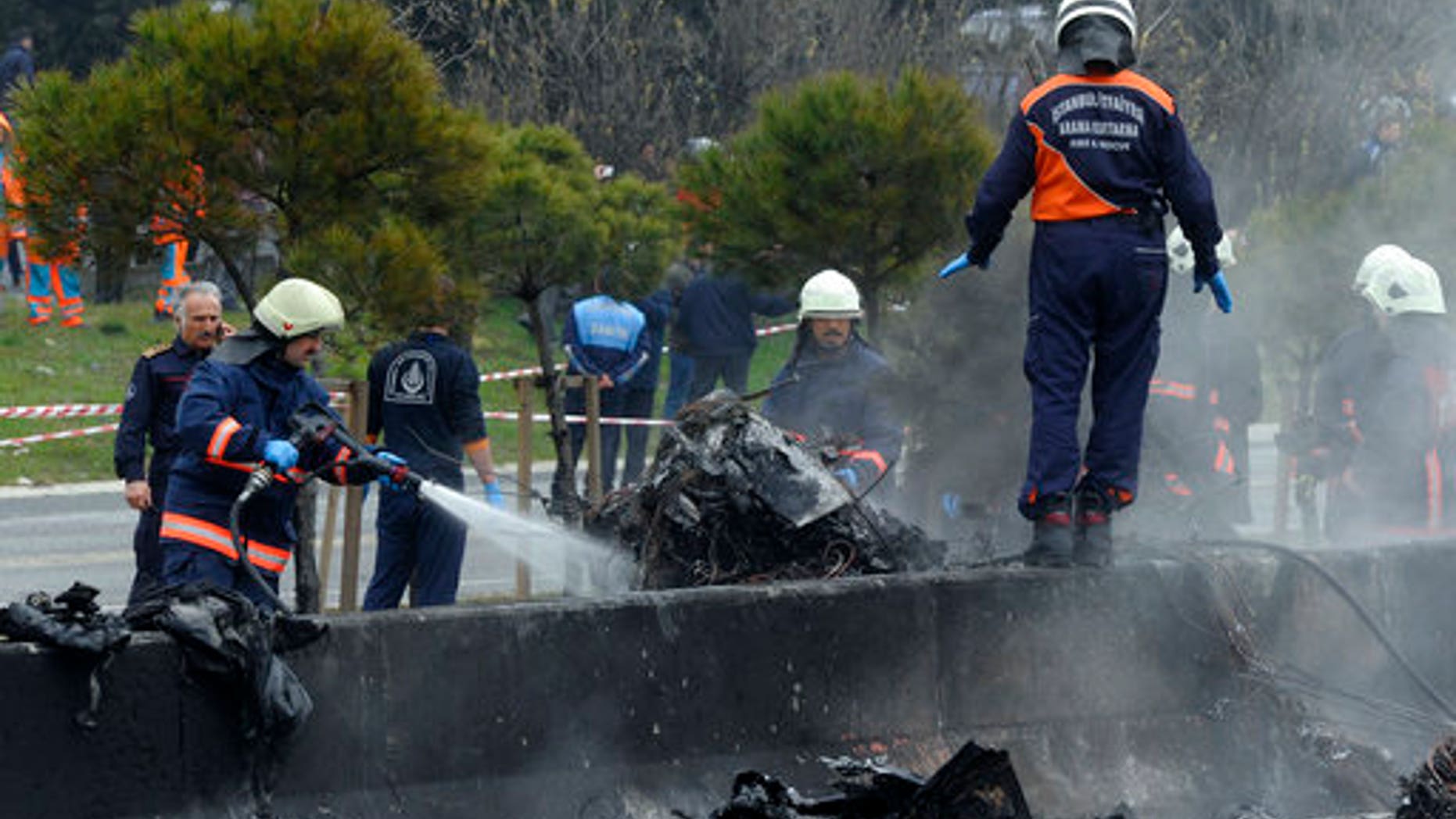 Seven people died after a helicopter carrying business executives slammed into a television tower and crashed to the ground Friday in Turkey, the mayor of Istanbul announced.
35 GIRLS KILLED IN GUATEMALA SHELTER FIRE MAY HAVE BEEN LOCKED IN
The Sikorsky S-76 aircraft, owned by private firm Eczacıbaşı, crashed soon after takeoff from Istanbul's Atatürk Airport, Sky News reported. It added that four Russians and three Turkish nationals were in the helicopter, including at least one Eczacıbaşı executive.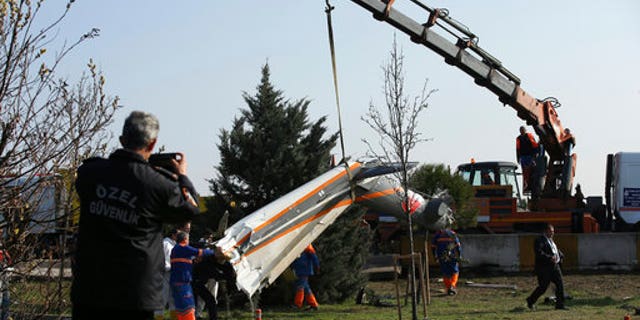 "It hit the tower and crashed by spinning," taxi driver Fikret Karatekin told CNN Türk.
ARREST AFTER GERMANY AX ATTACK AT TRAIN STATION
Investigators were looking into what may have triggered the crash on the outskirts of the city, Gov. Vasip Şahin added. Officials had earlier said five bodies were recovered from the scene of the crash.
Thick black smoke could be seen billowing from the crash site in the Büyükçekmece district, in video shown on Turkish network DHA. Burning debris was scattered across a large stretch of the highway.
Video from a gas station's security camera showed the helicopter plunging behind a hill, followed by a ball of fire rising to the sky that quickly turned into black smoke. In addition, footage from a helicopter showed rows of rescue vehicles at the crash site.
The helicopter's rotor blade hit a vehicle, smashing its windscreen and causing its roof to sink in, DHA reported. Its driver escaped unhurt but in shock, according to the news agency.
The tower, which is no longer used for transmitting television signals, but has a restaurant at the top, didn't appear damaged afterwards.
Eczacıbaşı is one of Turkey's top conglomerates that is involved in pharmaceuticals and building products. Bülent Eczacıbaşı, who heads the company, told reporters near the scene that the Russians on board the helicopter were clients who had been invited to visit a ceramics fair. They were being transported to visit the company's factory near the town of Bozüyük, some 120 miles south of Istanbul.
The Turkish national who was killed headed the company's operations in Russia, he said.
The Associated Press contributed to this report.