Sergei Skripal poisoning: Did daughter unwittingly carry nerve agent into ex-Russian spy's home?
Authorities investigating the mysterious poisoning of an ex-Russian spy living in the United Kingdom are probing the possibility the would-be assassins used the man's unwitting daughter to slip the extremely rare toxic nerve agent inside his home.
Former London police chief Ian Blair hinted Friday that a police officer who was in serious condition after coming in contact with the unidentified toxin had visited the home of ex-spy Sergei Skripal during the initial investigation.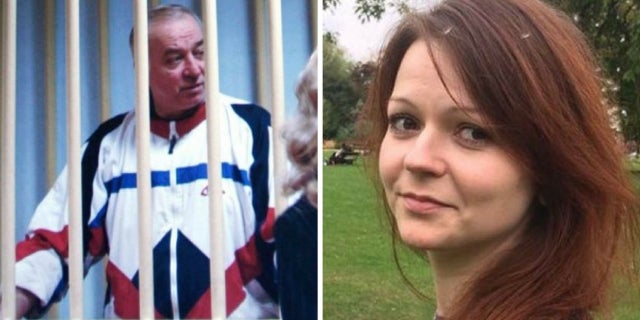 Blair's remarks on BBC Radio suggested Det. Sgt. Nick Bailey fell ill after visiting Skripal's home, "whereas there was a doctor who looked after the patients in the open" who had not been affected.
"There may be some clues floating around in here," Blair said.
Police have cordoned off a series of sites after Skripal, 66, and his 33-year-old daughter, Yulia, were found unconscious on a bench in Salisbury on Sunday. The pair are in critical condition in a local hospital.
Bailey was also admitted to a hospital and is said to be in serious but stable condition. A total of 21 people, including Skripal and his daughter, have been treated after the apparent poisoning.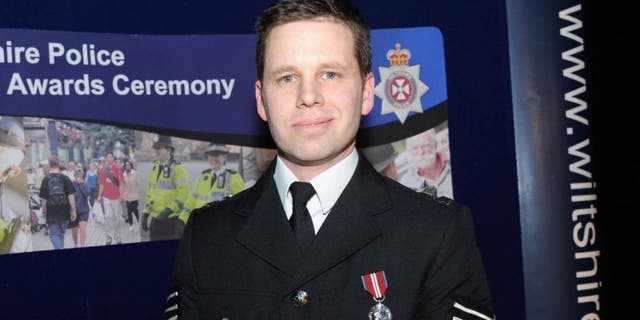 On Friday, Metropolitan Police said they requested the assistance from the military to remove a number of vehicles and objects from the site of the attack. The military was asked to help as they have "the necessary capability and expertise."
Investigators are looking into several theories of when and where Skripal and his daughter were targeted by the nerve agent, including if it could have been slipped in via a package or spray at his home or administered at a Salisbury restaurant and pub they visited before they were found unconscious.
In addition to his home and vehicle, police have cordoned off the cemetery where Skripal's wife is buried as well as The Mill pub in Salisbury.
The Telegraph reported police are looking to the possibility that Yulia Skripal may have inadvertently brought a gift to her father from Moscow that may have contained the nerve agent.
The younger Skripal arrived in London on Saturday, the day before the two collapsed.
Highly toxic and banned in almost all countries, nerve agents require expertise to manufacture — leading some to suspect whoever poisoned Skripal had the backing of a state.
"A well-equipped lab and a very experienced analytical chemist can do it, but it's not the sort of thing a chancer doing kitchen-sink chemistry can get away with," said chemical weapons expert Richard Guthrie.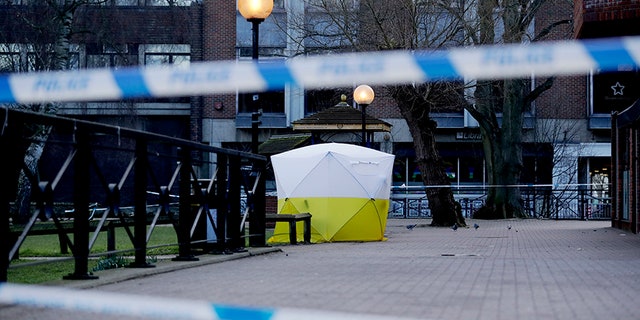 Skripal, a former Russian military intelligence officer, was convicted in his home country in 2006 of spying for Britain and released in 2010 as part of a spy swap. He had been living quietly in Salisbury, a cathedral city 90 miles southwest of London.
Russian Foreign Minister Sergey Lavrov said Moscow was "ready to consider" lending a hand in any investigation, "whether it's [about] poisoning of some British subjects, whether it's rumors about interference in the U.S. election campaign."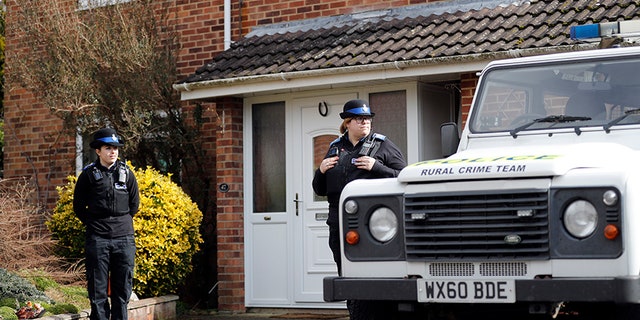 "But in order to conduct such cases, it is necessary not to immediately run out on TV screens with unfounded allegations," Lavrov was quoted as saying by Russian state news agency Tass.
The U.K. has vowed to take strong action against whoever was responsible for the "brazen and reckless" attack.
The Skripal case echoes the death of Alexander Litvinenko, a former Russian agent who was poisoned in London in 2006 with radioactive polonium-210.
Blair, who led the London force when Litvinenko was fatally poisoned, called for a review of the deaths of 14 Russians in the U.K. amid suggestions they were targeted by the Russian state.
He told the BBC it is important to find out "whether there is some pattern here."
The Associated Press contributed to this report.