Serbian tycoon gets 5 years in prison for tax evasion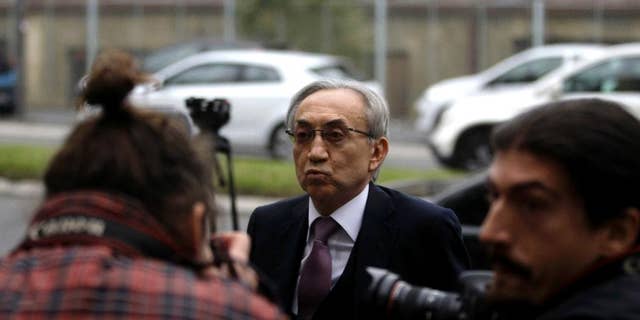 NEWYou can now listen to Fox News articles!
BELGRADE, Serbia – A Serbian court has sentenced one of the richest businessmen in the Balkans to five years in prison for tax evasion in a trial that the government sees as a major effort to curb corruption.
Miroslav Miskovic was once among the most influential people in Serbia with close political ties. He was found guilty Monday for helping his son Marko evade paying some 3 million euros (3.4 million) in taxes linked to his road construction business.
Marko Miskovic has already been sentenced to 3.5 years for the same offense.
Miskovic, 70, created a business empire under the rule of late strongman Slobodan Milosevic in the 1990s, and expanded it after Milosevic's ouster in 2000. In 2007, his wealth was estimated at $2 billion but is believed to have grown since.