Serbian PM to visit Putin ahead of April 2 presidential vote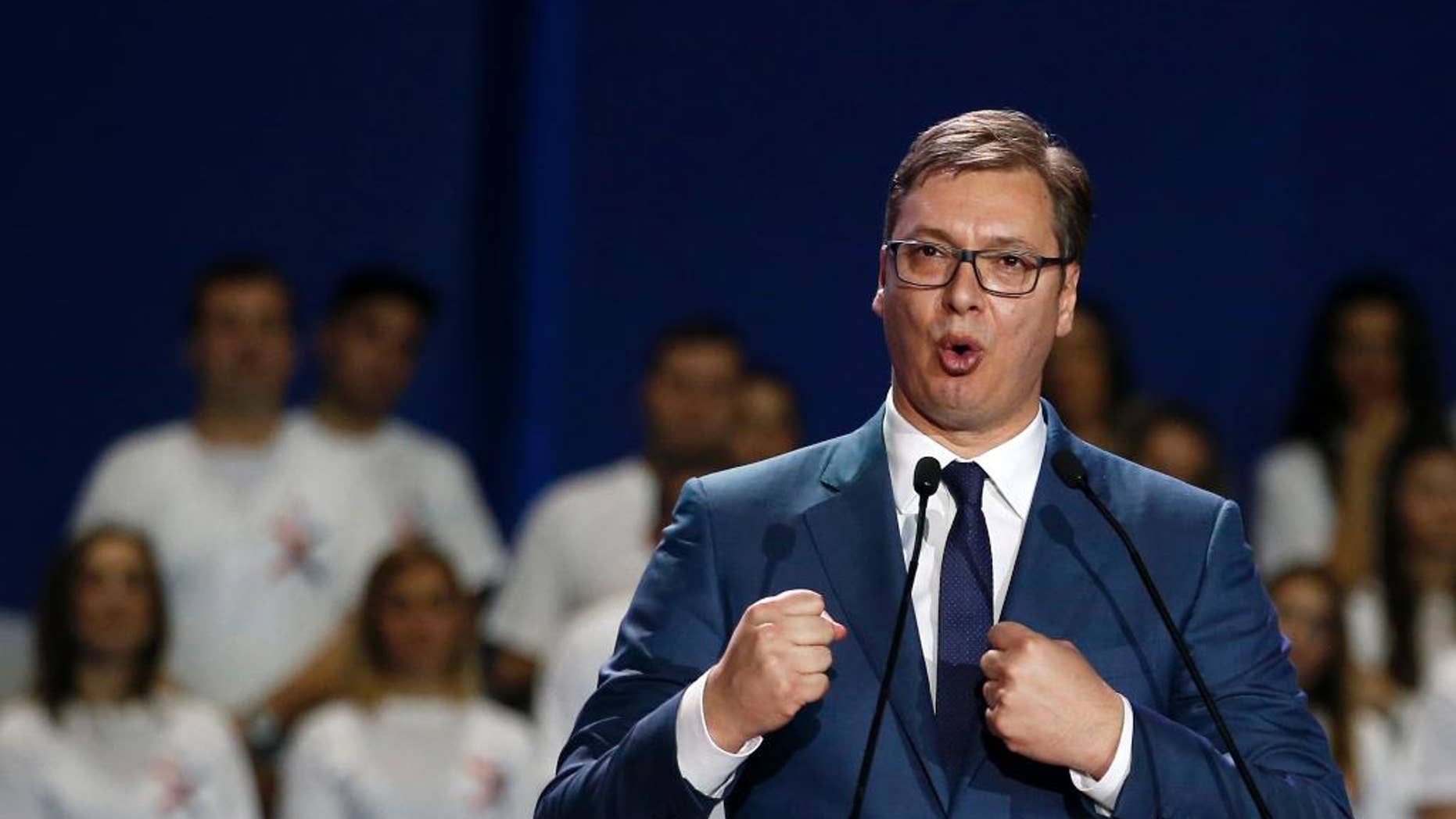 BELGRADE, Serbia – Serbia's populist prime minister says he will pay an official visit to Russian President Vladimir Putin, a trip apparently designed to boost his bid for the Serbian presidency.
The former ultranationalist now self-declared pro-EU reformer, Aleksandar Vucic, has been playing a balancing act between the West and Russia over the future of Serbia.
Serbian media said Saturday that Vucic hopes his visit to Moscow on Monday will finalize a deal with Putin over a delivery of six MiG-29 fighter jets ahead of the April 2 presidential vote in Serbia. Vucic hopes to win enough votes to avoid a runoff two weeks later.
Serbia has turned mostly anti-Western and pro-Russian after a NATO military intervention 18 years ago that ended with its former ethnic-Albanian province of Kosovo declaring independence in 2008.