Seoul says parts of inter-Korean summit will be aired live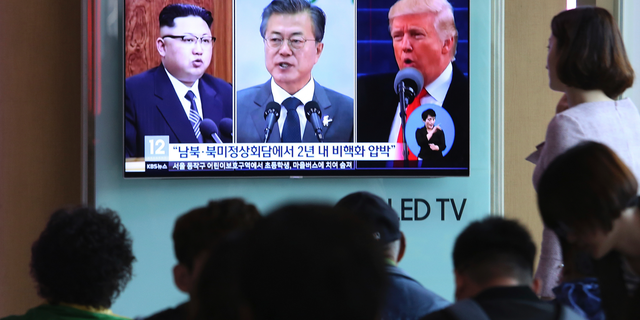 NEWYou can now listen to Fox News articles!
SEOUL, South Korea – North and South Korea have agreed to allow live television broadcasts for parts of the summit between North Korean leader Kim Jong Un and South Korean President Moon Jae-in next week.
Moon's office said Wednesday live coverage will include important moments such as when the leaders meet for the first time at the border truce village of Panmunjom. The office didn't specify other parts of the meeting that will be broadcast live.
The April 27 meeting will only be the third summit between the rivals since the end of the 1950-53 Korean War. It's seen as a crucial step in the global diplomatic push to resolve the North Korean nuclear standoff.
A separate meeting between Kim and President Donald Trump is anticipated in May or June.