Seoul says North Korean soldier crosses border to defect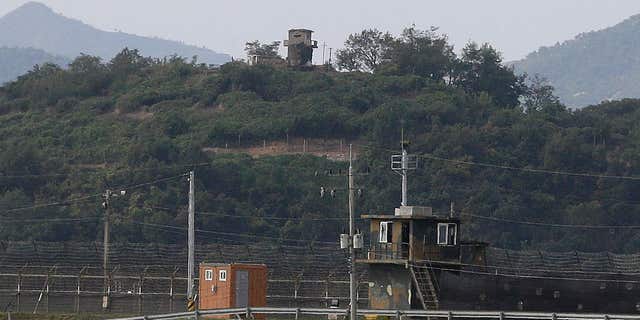 SEOUL, South Korea – South Korea's military said Thursday that a North Korean soldier had crossed the border between the rivals to defect.
South Korea's Joint Chiefs of Staff said military officials were investigating the North Korean solider, who defected across the central-east portion of the military demarcation line, which is inside the 2.5-mile-wide Demilitarized Zone that separates the countries.
The military provided no other details.
The Koreas have shared the world's most heavily fortified border since the end of the 1950-53 Korean War. The conflict ended with an armistice, not a peace treaty, leaving the Korean Peninsula in a technical state of war.
Despite the heavy military presence at the border, North Korean soldiers occasionally find room to sneak into the South. Another North Korean solider defected in June last year after crossing the military demarcation line. In 2012, a North Korean soldier managed to walk south of barbed-wire fences without being caught by guards, which led to criticism on how South Korean soldiers were guarding the border.
More than 29,000 North Koreans have defected to capitalist South Korea since the end of the Korean War, according to Seoul's government. Most of them reached South Korea after traveling to China.