Seoul: N. Korea erects mock-up of Seoul presidential palace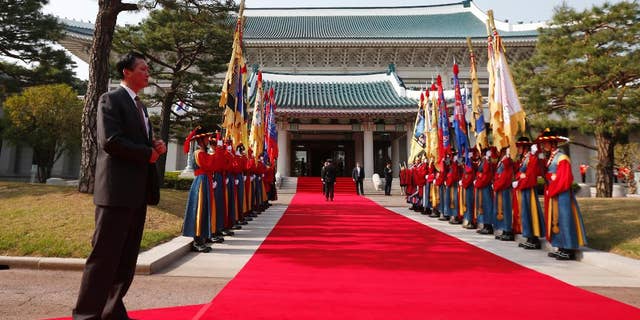 SEOUL, South Korea – South Korea says North Korea has built a half-size mock-up of the South's presidential palace at a firing range in what looked like preparations for a live-fire drill.
The South's Joint Chiefs of Staff said Wednesday the information came from an analysis of South Korean satellite imagery.
North Korea in recent weeks has repeatedly threatened to strike the presidential palace and government buildings in Seoul amid the annual joint military drills between the United States and South Korea and heightened sanctions against the North over its recent nuclear test and long-range rocket launch.