Seoul hearing on 12 ex-North Korean waitresses suspended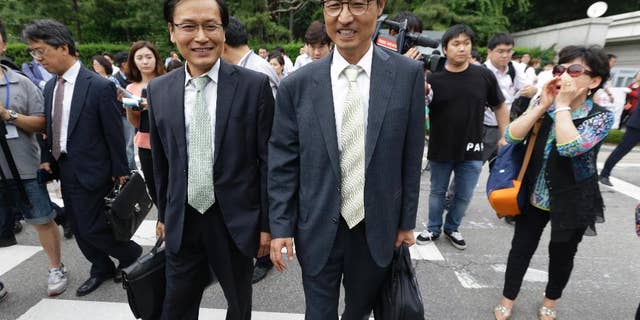 NEWYou can now listen to Fox News articles!
SEOUL, South Korea – A hearing in Seoul for 12 ex-North Korean waitresses has been suspended after the rights lawyers who requested the session asked for the judge to be removed from the case.
The women, who had worked at a restaurant in China, came to South Korea in April. Seoul says they chose to resettle in South Korea on their own, while Pyongyang says they were kidnapped by South Korean spies.
A Seoul court began a hearing Tuesday in response to a legal filing by a group of rights lawyers. As expected, the women didn't appear, but their legal representatives attended.
The rights lawyers demanded that the judge be recused for allowing the session to proceed without the women. The hearing was halted and the court said the request would be reviewed.