Senior US envoy urges Macedonia to form a new government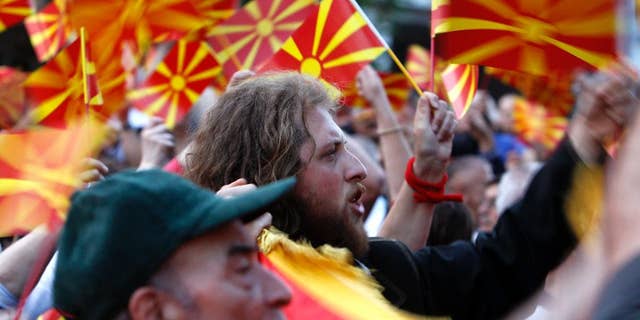 SKOPJE, Macedonia – A senior U.S. envoy is in Macedonia to urge political leaders to form a new government after months of political deadlock and protests.
The tiny Balkan country has been without a government since a parliamentary election five months ago. Tensions boiled over last week following disagreement over the election of a new parliament speaker.
On Monday, Deputy Assistant Secretary of State Hoyt Brian Yee told reporters in the capital of Skopje that "political leaders have to find the ways to allow the majority in parliament to pose a government and government program."
Protesters stormed Macedonia's parliament building and assaulted several lawmakers last week, starting clashes that left more than 100 people injured.