Second Winner Of $648M Jackpot Forgot He Bought The Ticket, Finally Shows Up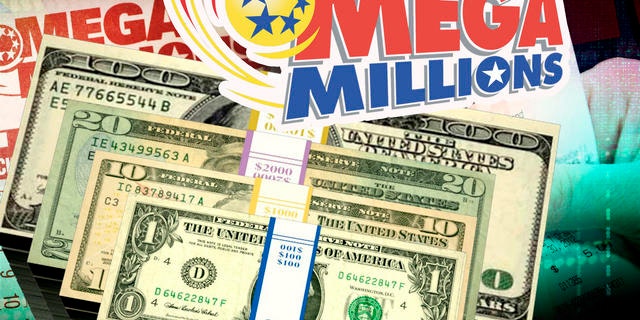 Call him laid back.
And rich — very very rich.
As the nation wondered who the holder of the second winning ticket from Dec. 17's Mega Millions jackpot was – the first one, a Georgia woman, came forward right away – Steve Tran did not bother to check his tickets, going about his life as usual.
Ho-hum.
It was not until Monday, in fact, that California's $324 million Mega Millions jackpot winner arose from his sleep and got around – finally – to going through a pile of lottery tickets on top of his dresser.
"I remembered, I think I went to San Jose," the Northern California delivery driver told California lottery officials, who had publicized that the winning ticket was purchased at a gift shop in that city.
I'm really sorry boss. I hit the jackpot. I don't think I'm going to come in today, tomorrow, or ever.
Tran checked his tickets, and the winner was "just sitting in my house, on top of my drawer."
After hugs from family, Tran phoned his boss.
"I'm really sorry boss. I hit the jackpot. I don't think I'm going to come in today, tomorrow, or ever," Tran remembered.
The $648 million jackpot is the second-largest lottery prize in U.S. history. It started its ascent Oct. 4. Lotto officials say 22 draws came and went without winners. Some $336 million in tickets were sold for the Dec. 17 drawing.
The other winner, Ira Curry, is from Georgia and came forward to claim her prize Dec. 18. Lottery officials there say she opted to take the lump sum payment of about $120 million after taxes.
Tran, who did not say where he lives, said his family likes to visit San Jose because of the city's large Vietnamese population.
While visiting the area to eat and shop, Tran bought 5 Quick Pick tickets from Jennifer's Gift Shop, owned by Thuy Nguyen.
Nguyen will also receive $1 million for selling the winning ticket.
Tran told lottery officials that he saw coverage that the winning ticket had been purchased in San Jose, but had forgotten about his purchase.
"Must be a lucky man," Tran thought.
Then he went on vacation, and forgot about the lottery.
It wasn't until his middle-of-the-night inspiration upon his return that Tran realized he had indeed purchased tickets in San Jose.
He came forward Thursday, 16 days after the drawing, to claim his prize.
Curry, of Stone Mountain, lives in a neighborhood of brick and stucco houses with manicured lawns about 10 miles east of Atlanta. She lives in a two-story home with a two-car garage and a basketball goal in the driveway.
She purchased the ticket at the Gateway Newsstand in the Alliance Center building in Buckhead, a financial center in Atlanta.
Nguyen sells a variety of items, including Buddha statues, Vietnamese DVDs, clocks and flip flops. The former hairstylist, who emigrated from Vietnam in the early 1990s, took over the shop four months ago.
Based on reporting by The Associated Press.
Follow us on twitter.com/foxnewslatino
Like us at facebook.com/foxnewslatino